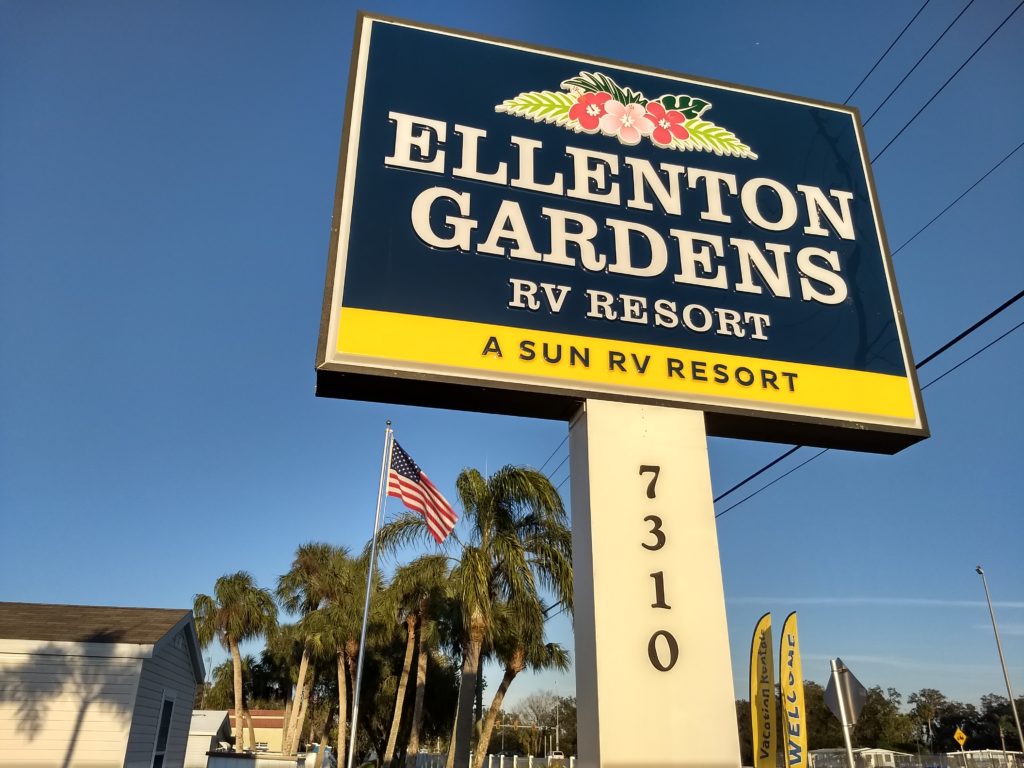 We spent the last 10 days in Ellenton, Florida, at a place called Ellenton Gardens. It is a small RV park with about 40% snow birds, 40% permanent residents, and 10% travelers like us. What it lacked in amenities, it made up for in location and value. It was just 25-30 minutes from some of the best beaches in the USA, 30 minutes from Tampa, 10 minutes from awesome parks/playgrounds, and 15 minutes from a huge flea market. At 60% of the cost of larger parks, we couldn't have been happier.
To say we had a great experience is an understatement. We really like the Sarasota/Bradenton area which is just south of Ellenton. It has great beaches and seems to have a better mix of younger people like us vs. Naples. It feels more real and lived-in than Naples – which feels like (and is) more wealthy snow birds. We tried to extend our stay by another few weeks, but they're booked solid until at least March, so on we continue with our travels.
We went to Siesta Beach twice and Manatee Beach once. We did the flea market twice. And became quasi-regulars at a park called Buffalo Creek Park – visiting a whopping 4 times in just 10 days! We attended the "Welcome Back Party" at the RV park and made neighbor friends around the park.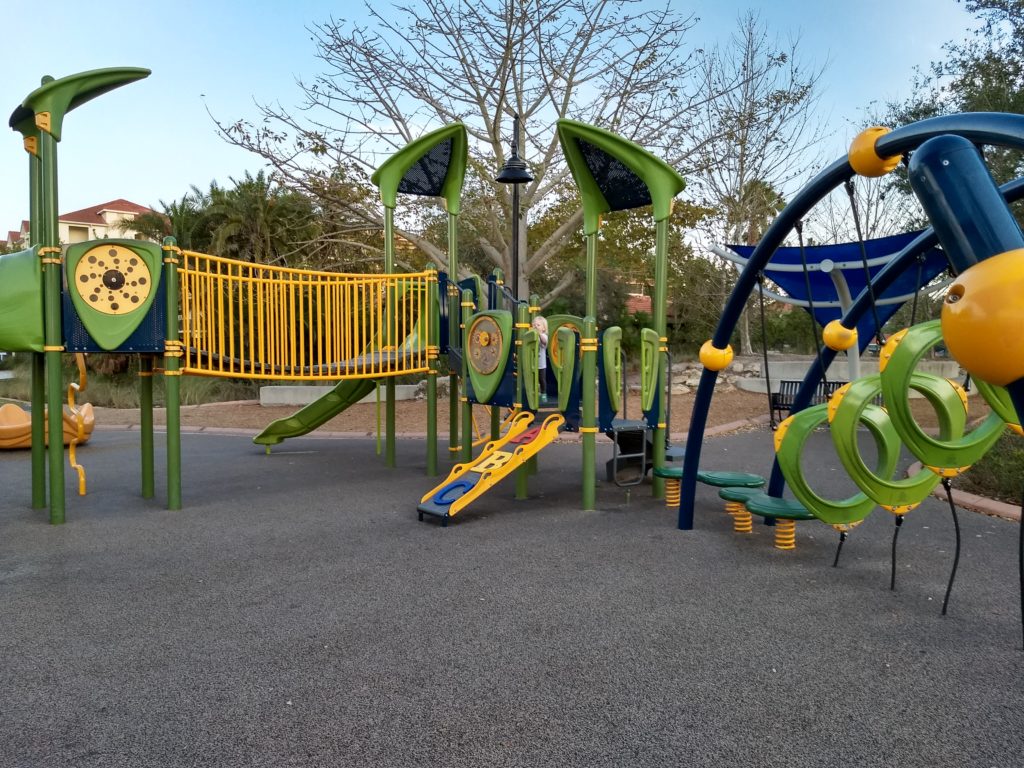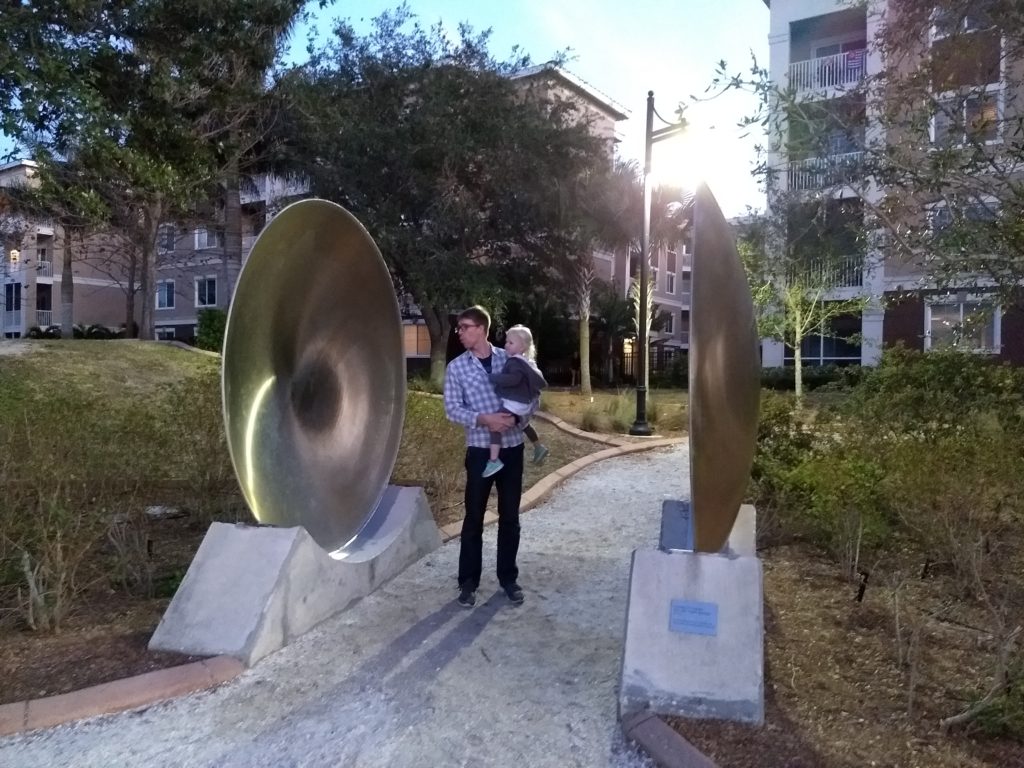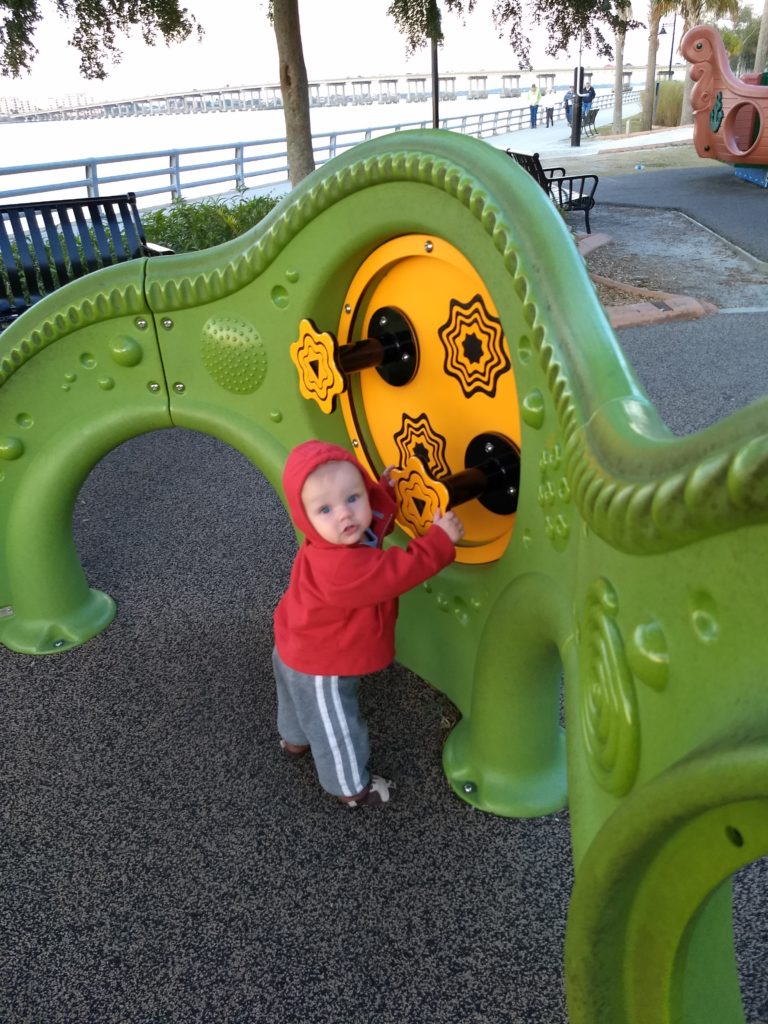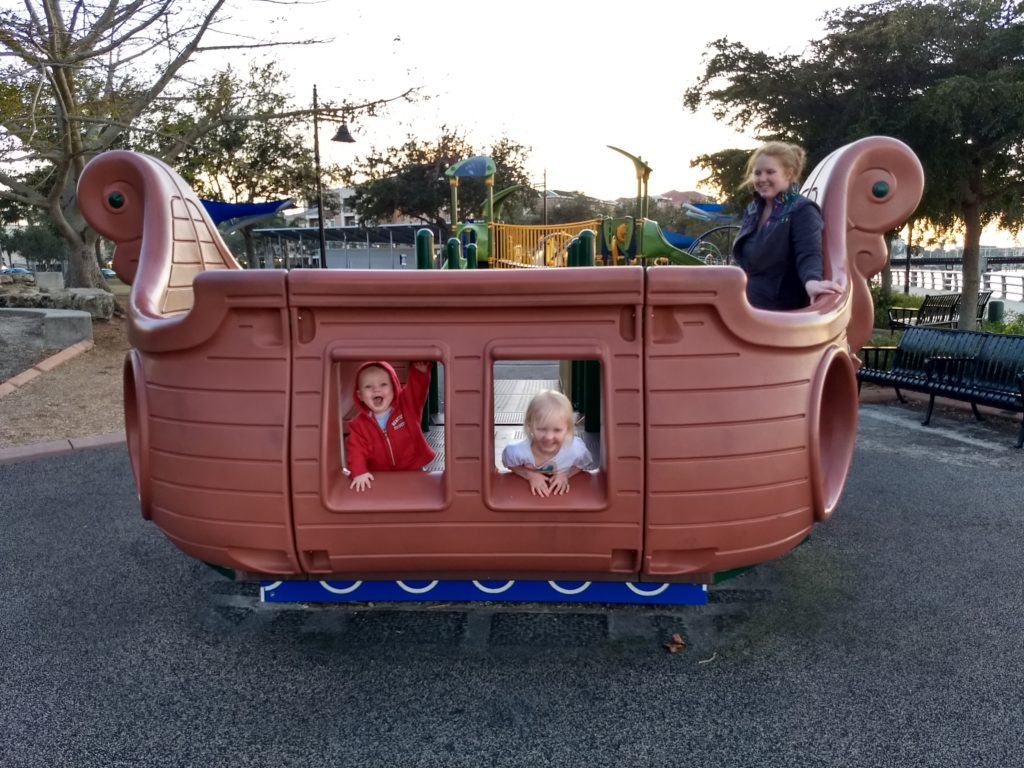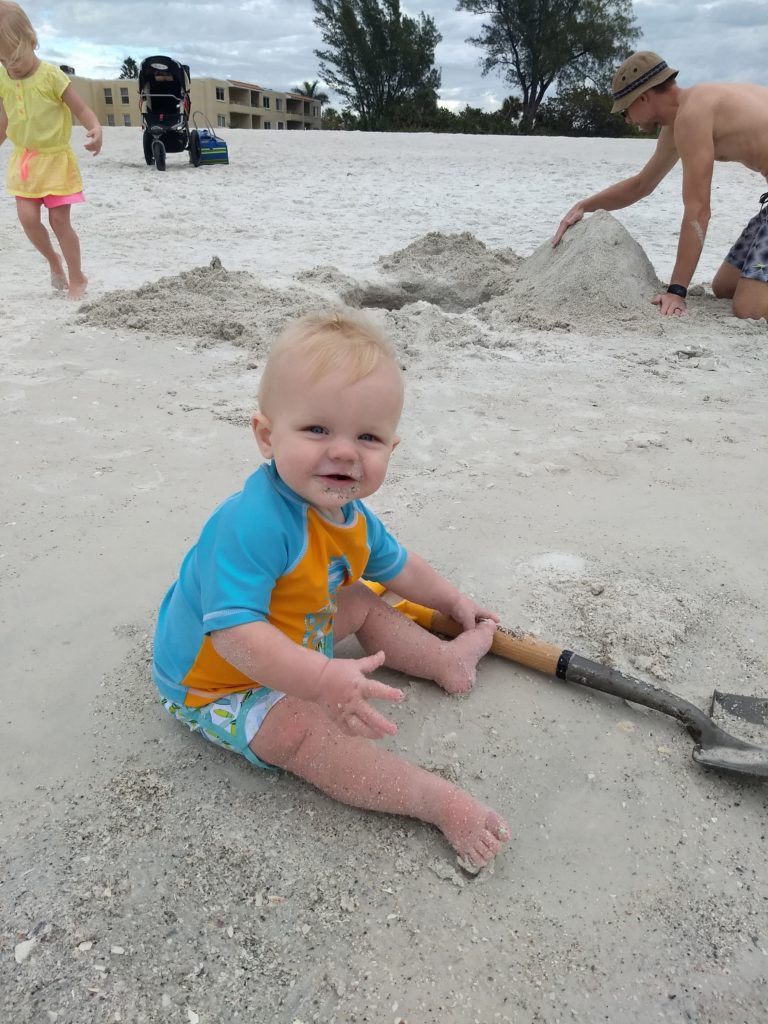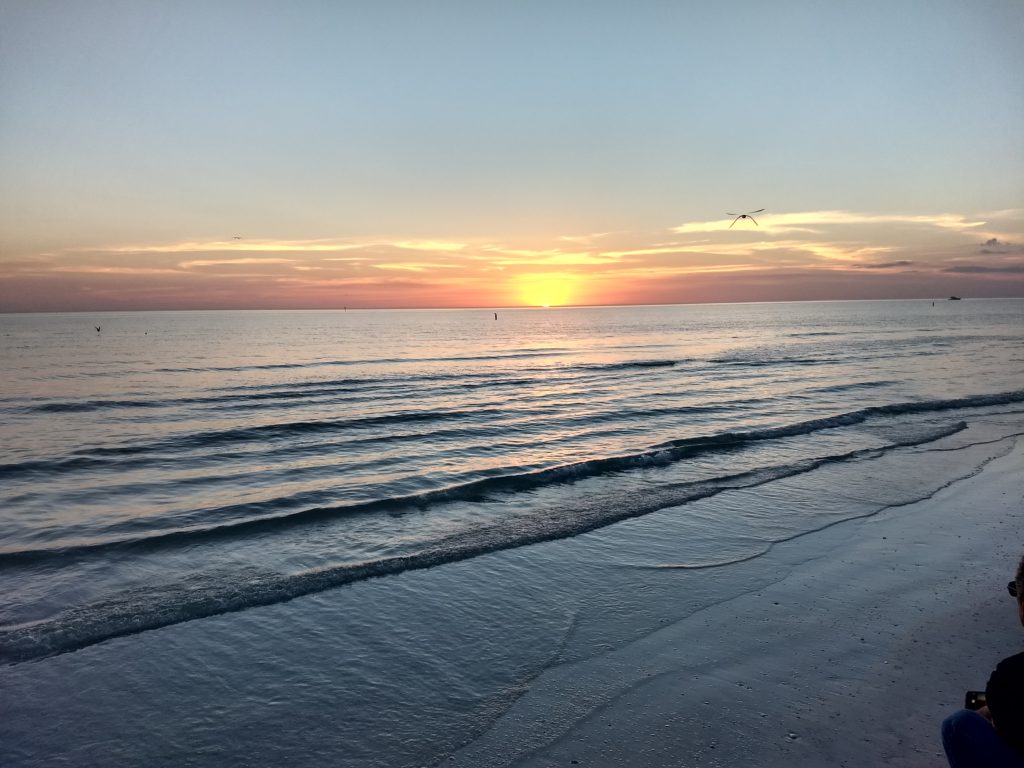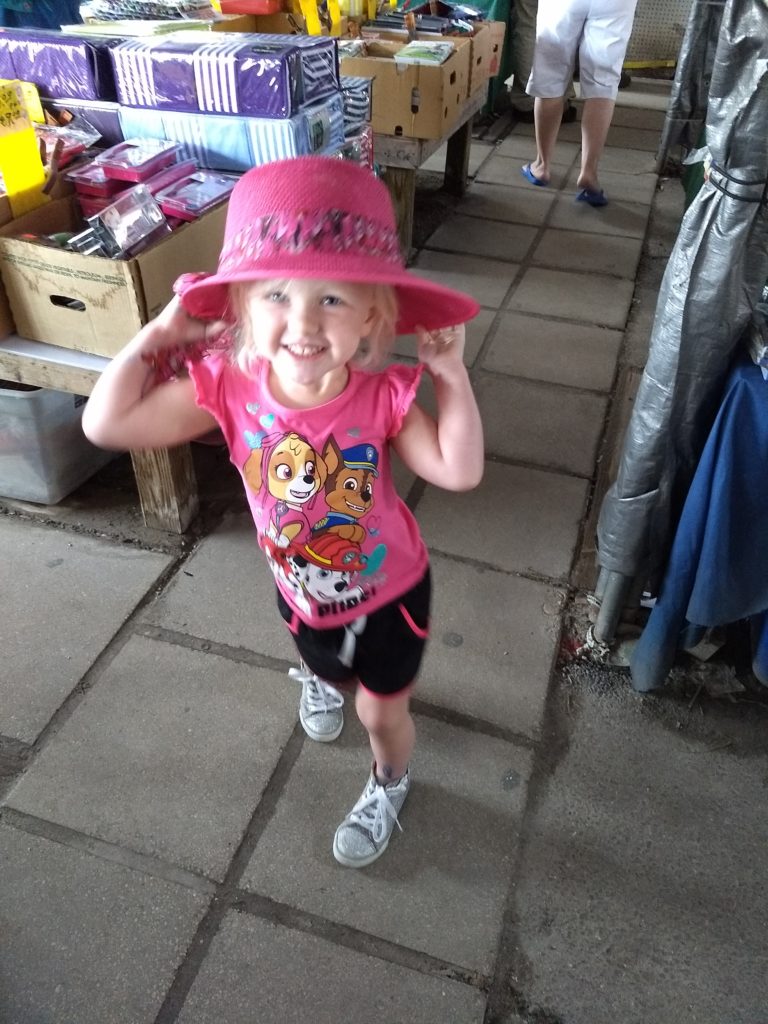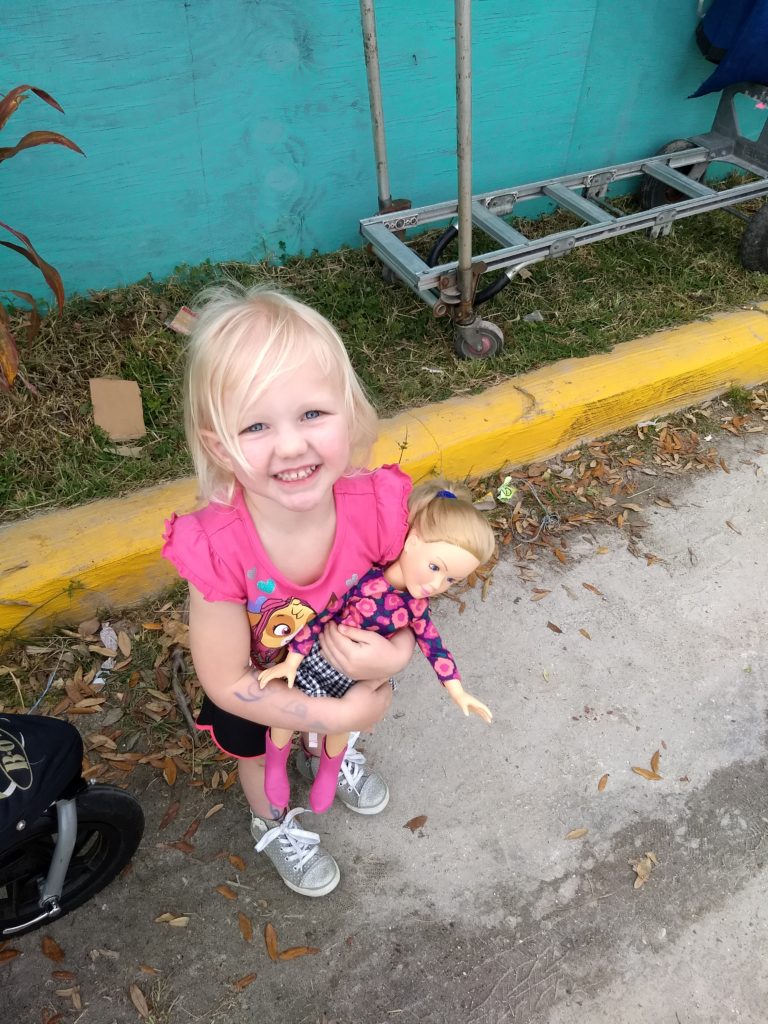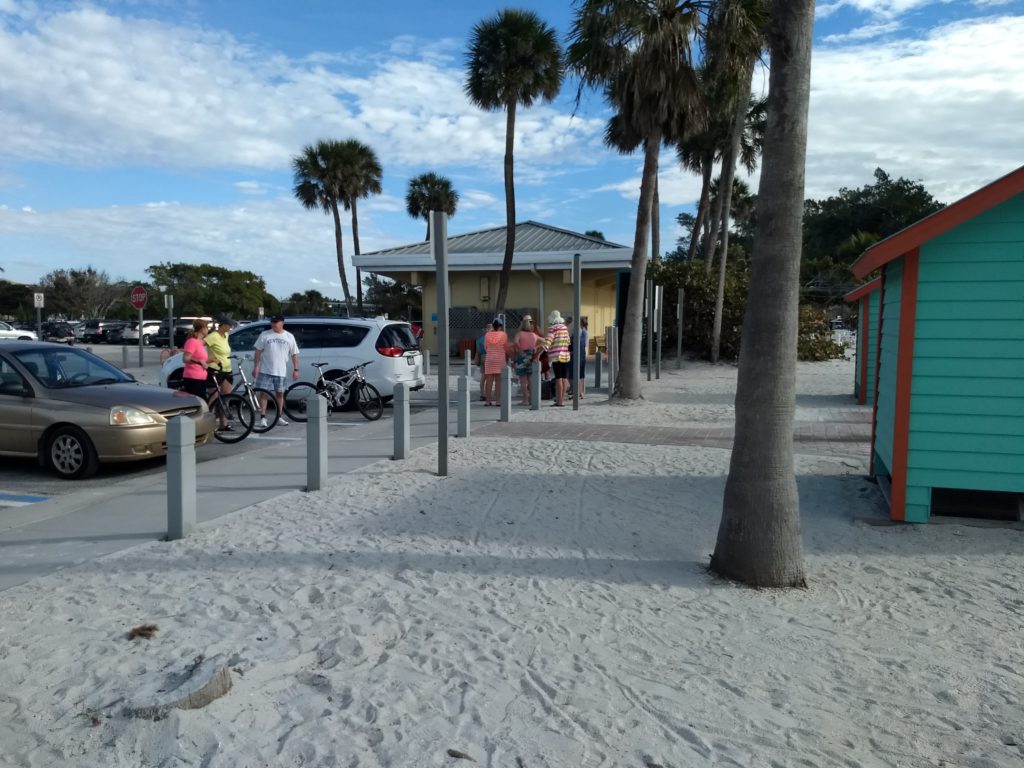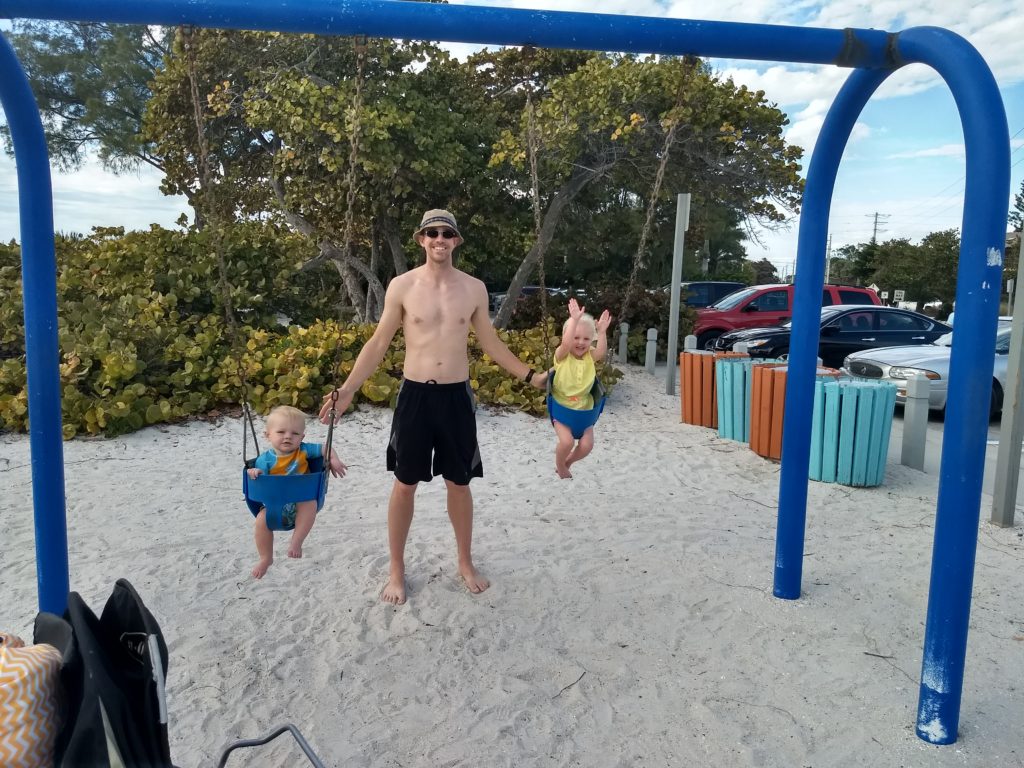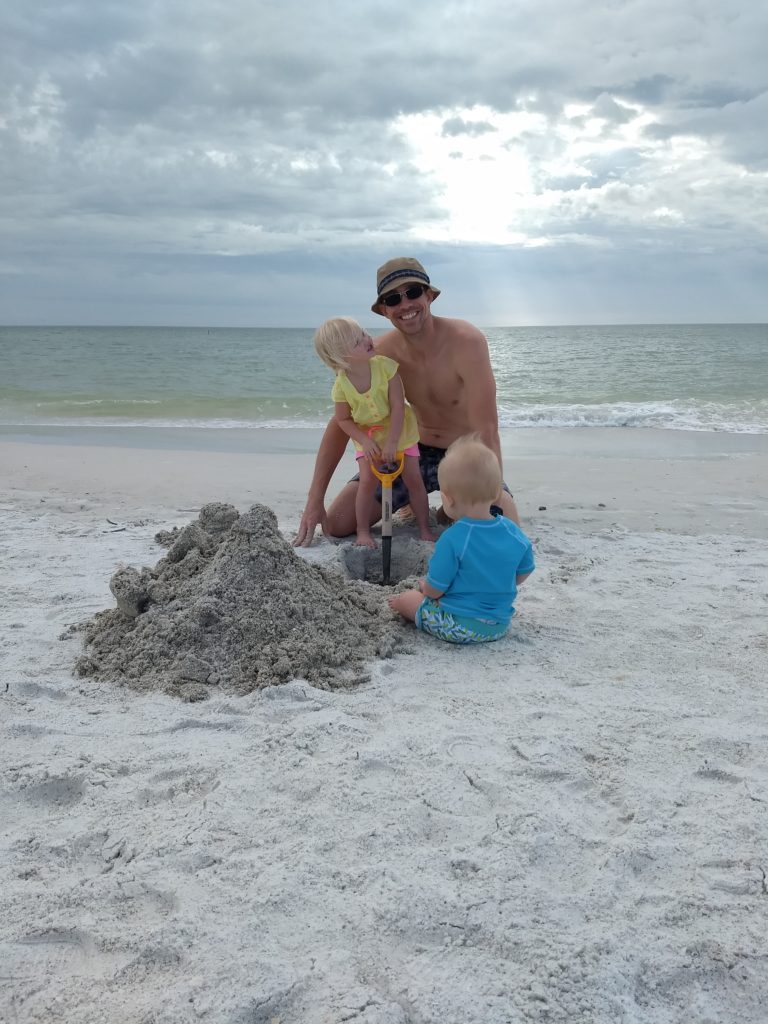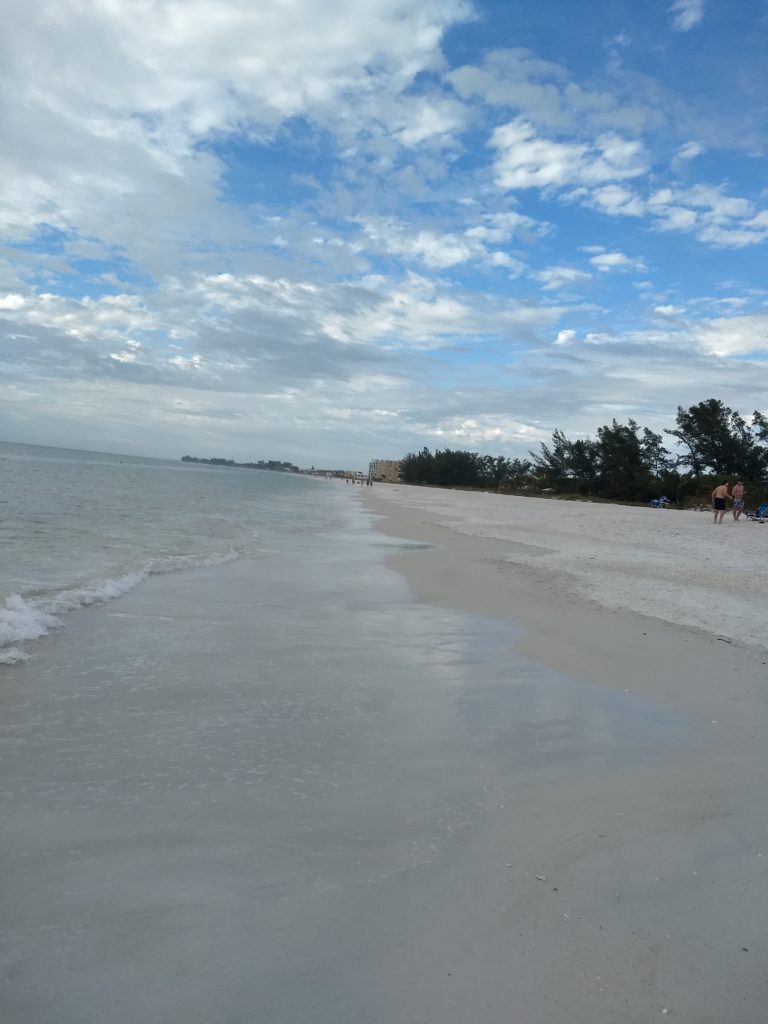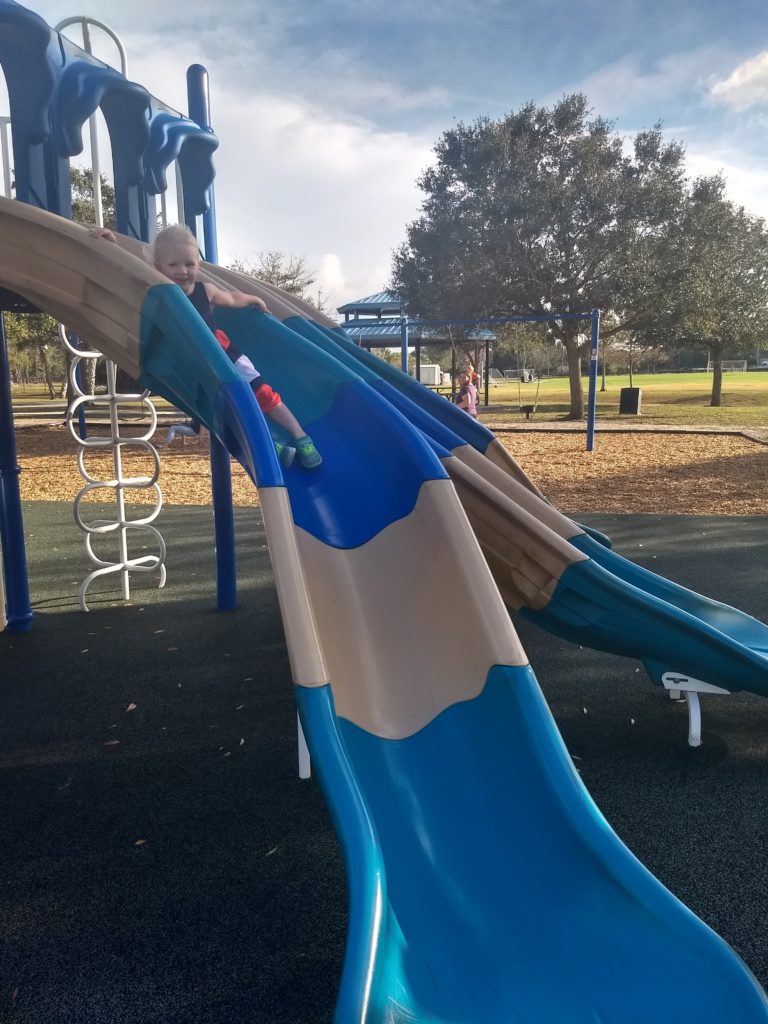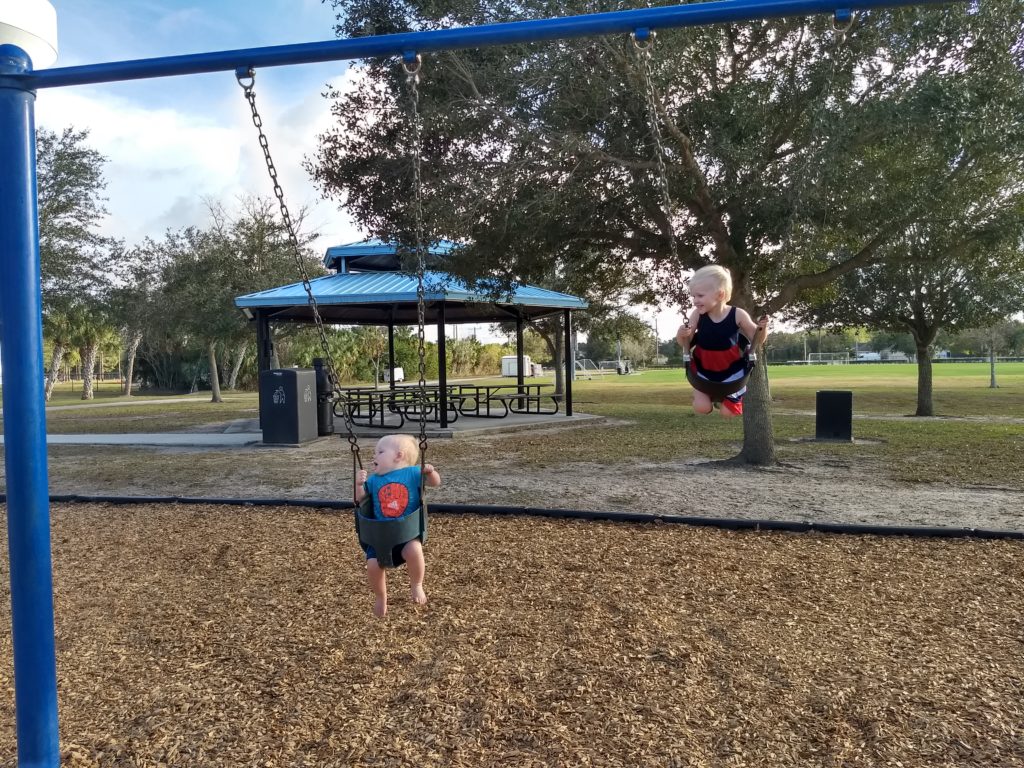 Karissa played BINGO at the RV park. She's never won…until now! It cost her $4.50 to play and she made out with a $10 bill!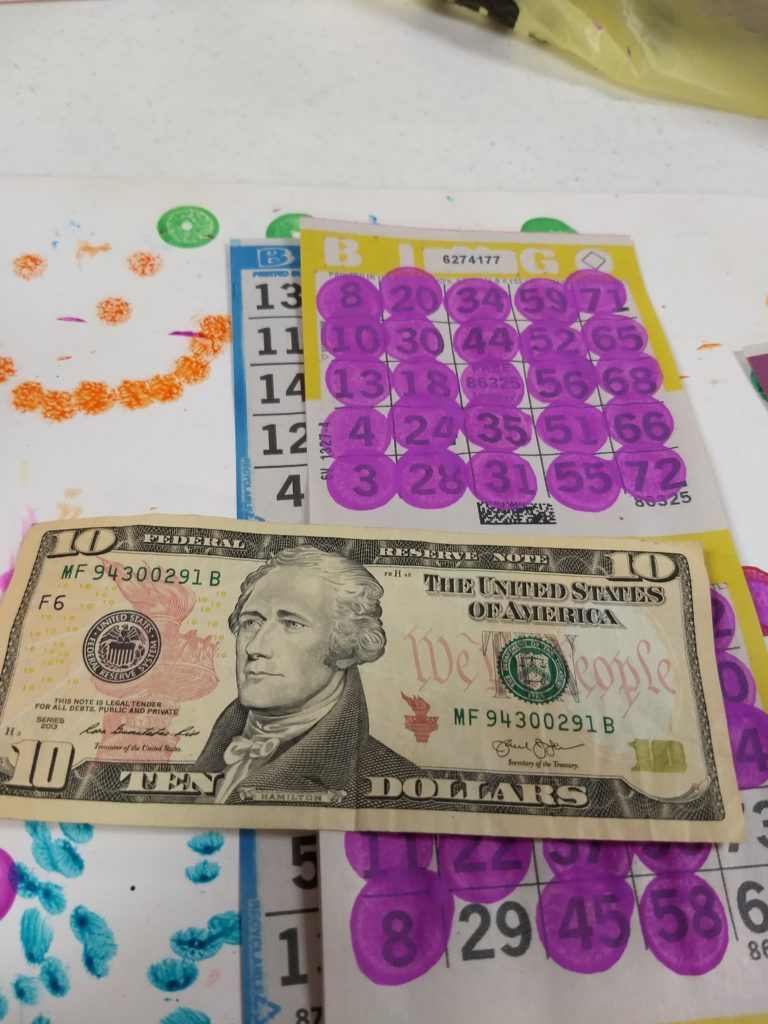 Our little fashion mogul. She chose to wear mommy's t-shirt with a belt as a dress.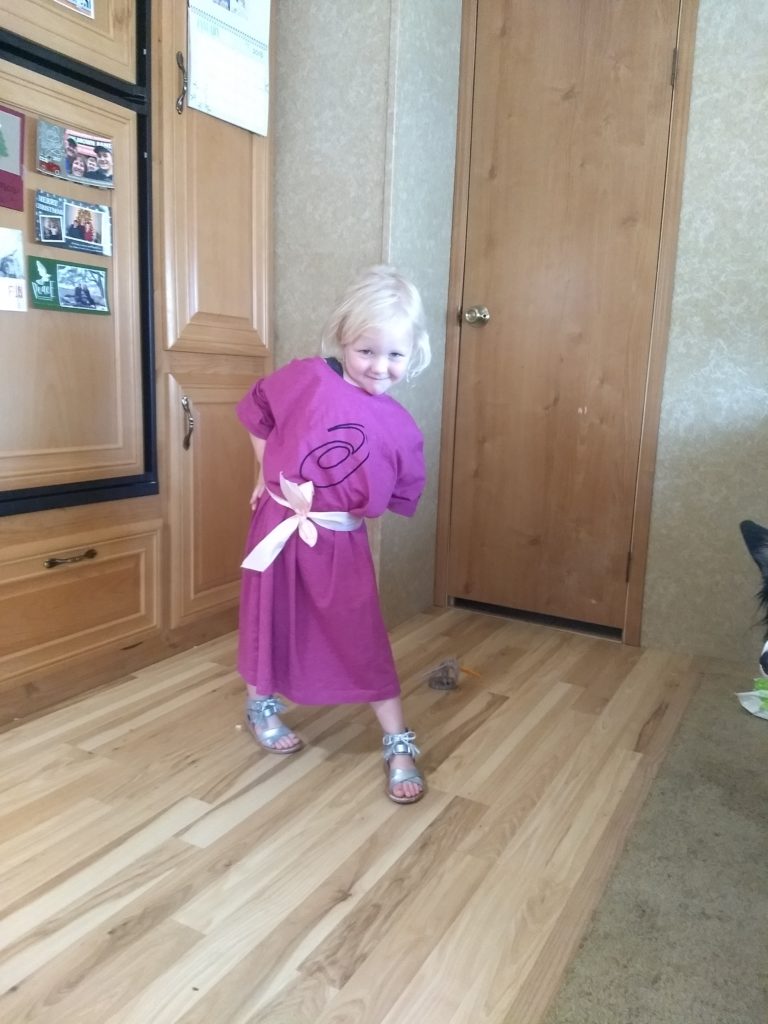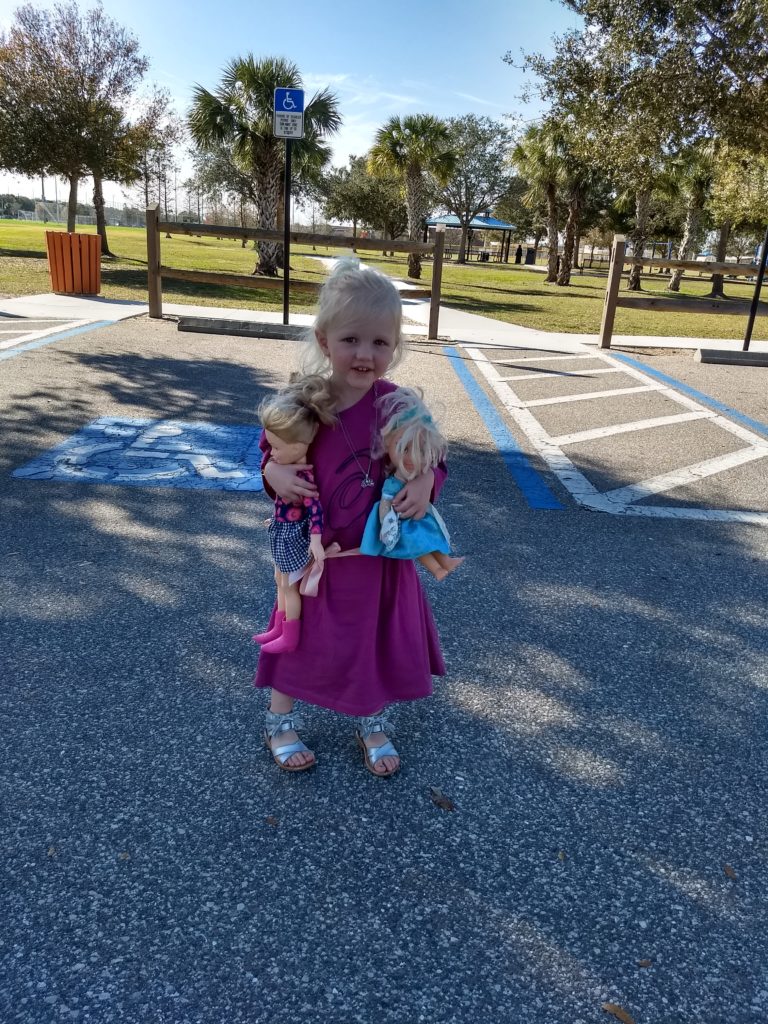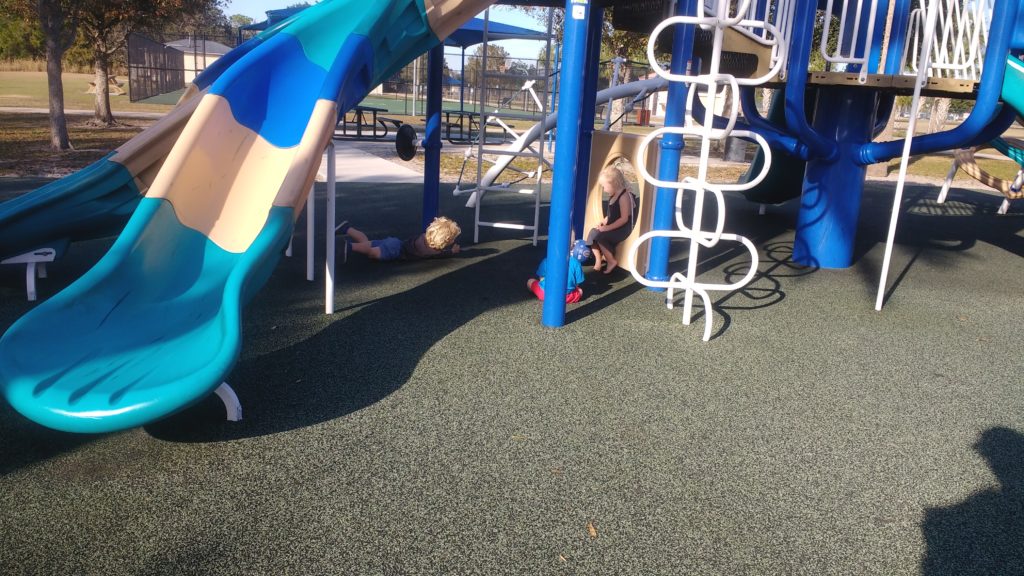 We went to the Sarasota greyhound races. Adelaide loves both the number 2 and color blue, so her choice of dog was easy. By the way, don't go to the Sarasota greyhound races. No good viewing angles, poor customer service, and kinda dirty. Naples/Ft. Myers is the greyhound track to go to.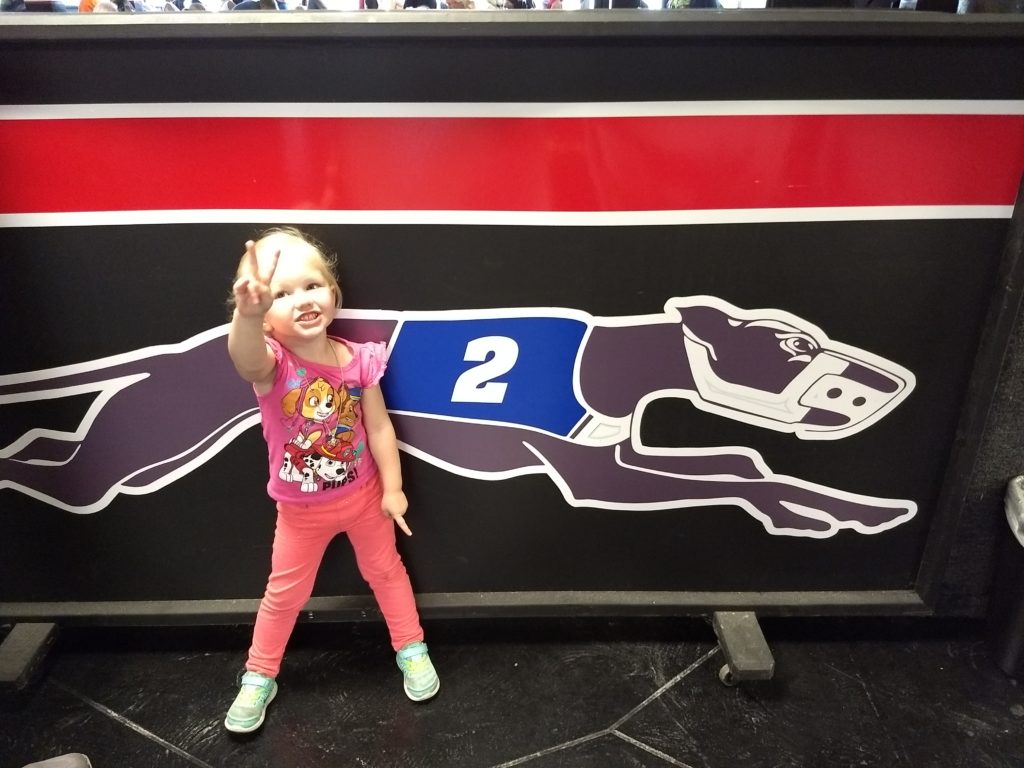 Somebody loves tomatoes, especially in pico de gallo.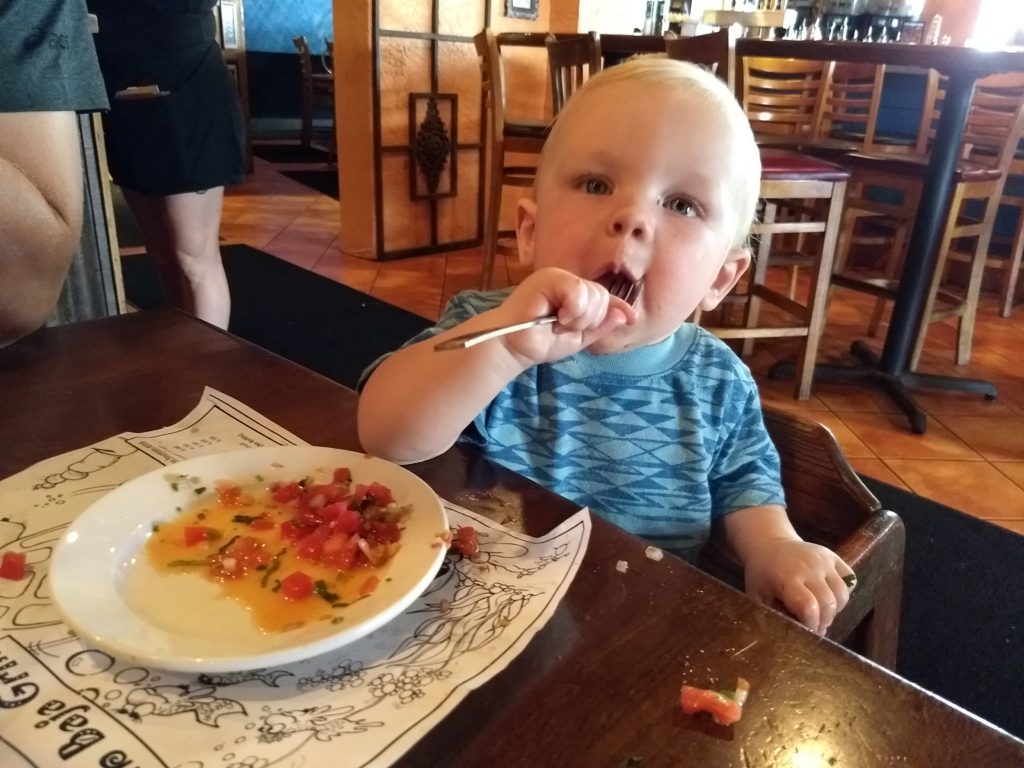 Playground at Siesta Beach. It would have been cool if the whole thing was sand colored, but it's still neat.