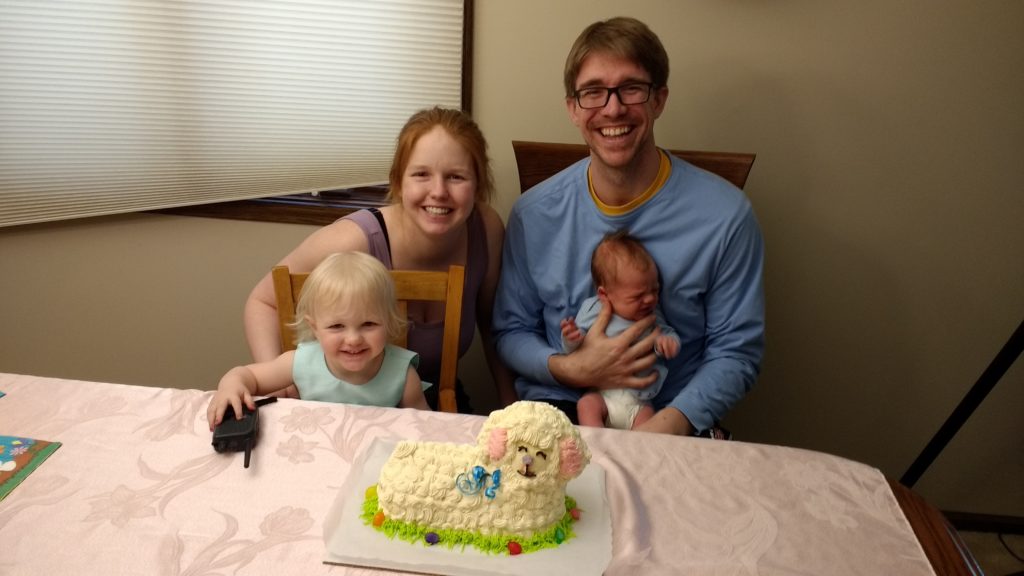 Happy Easter 2017! We spent Saturday coloring Easter eggs with my parents and brother. Adelaide colored 10 eggs and Uncle Scott got 2.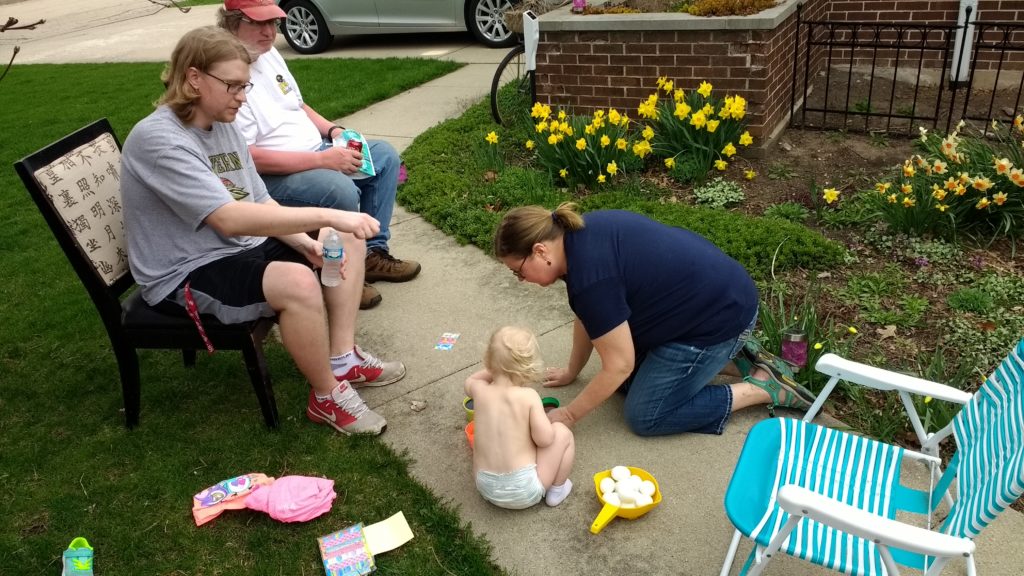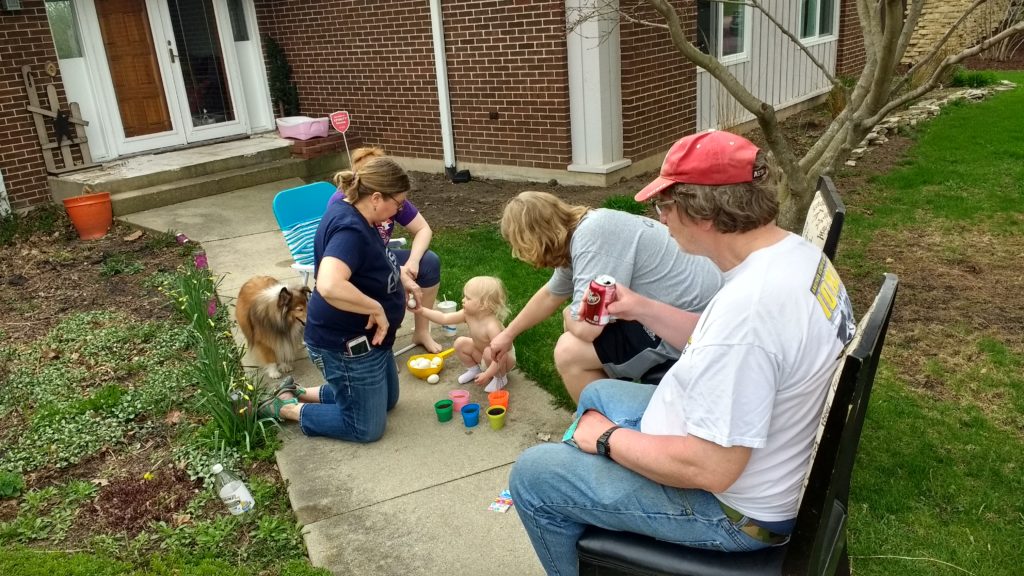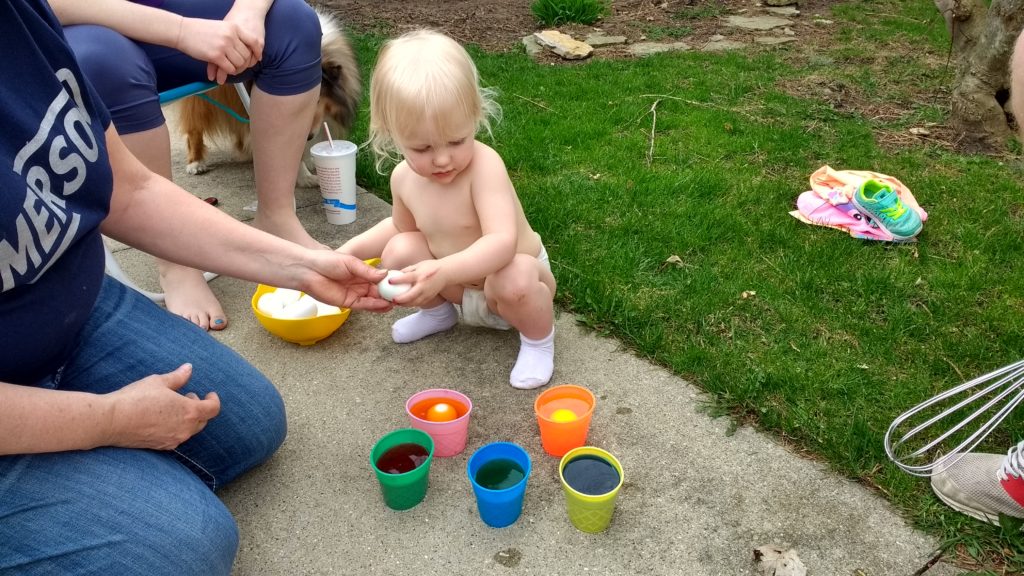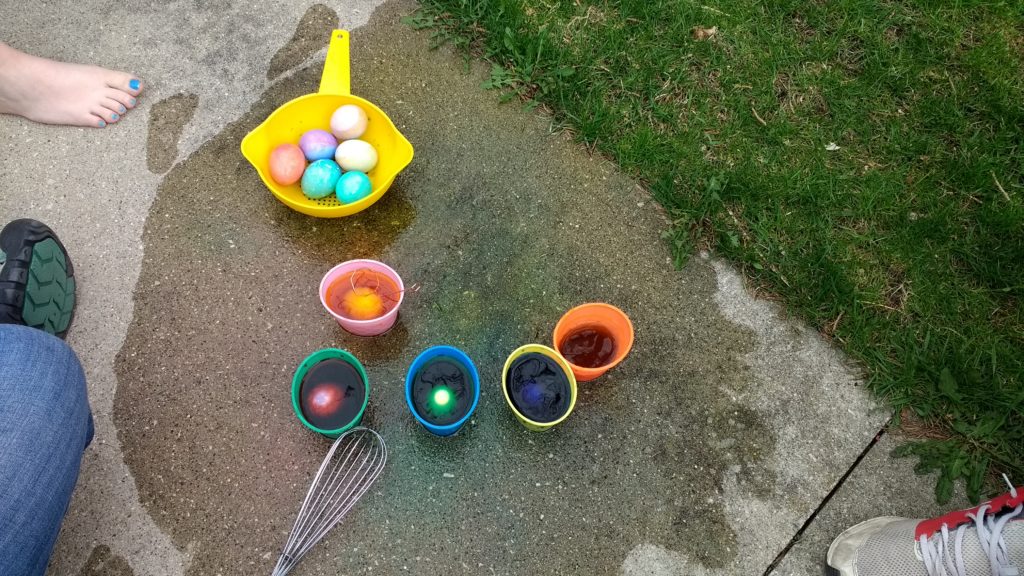 We attended church, where Adelaide got to wear the nice dress that Aunt Joi bought her. Adelaide made sure to take time to smell the pretty flowers!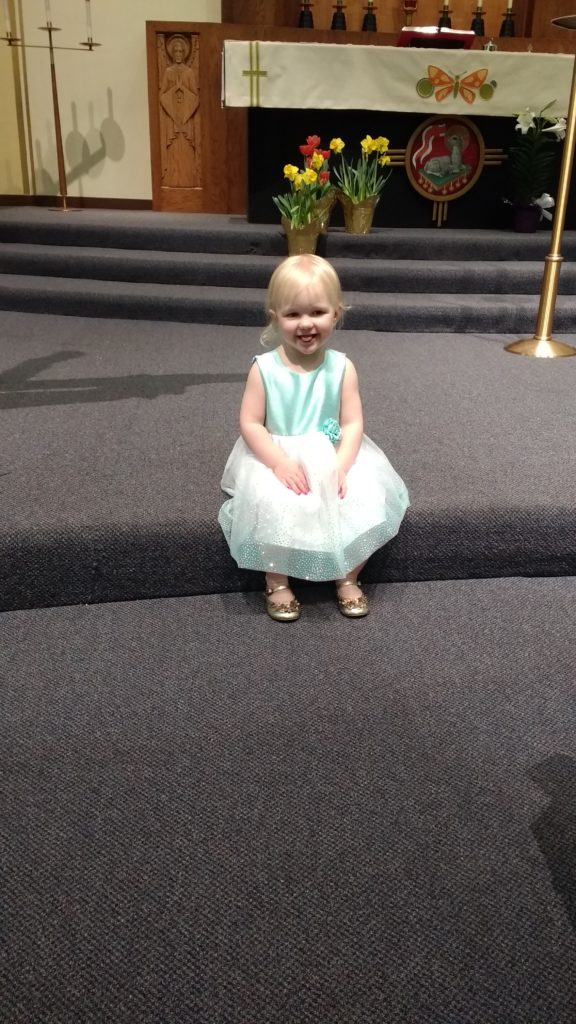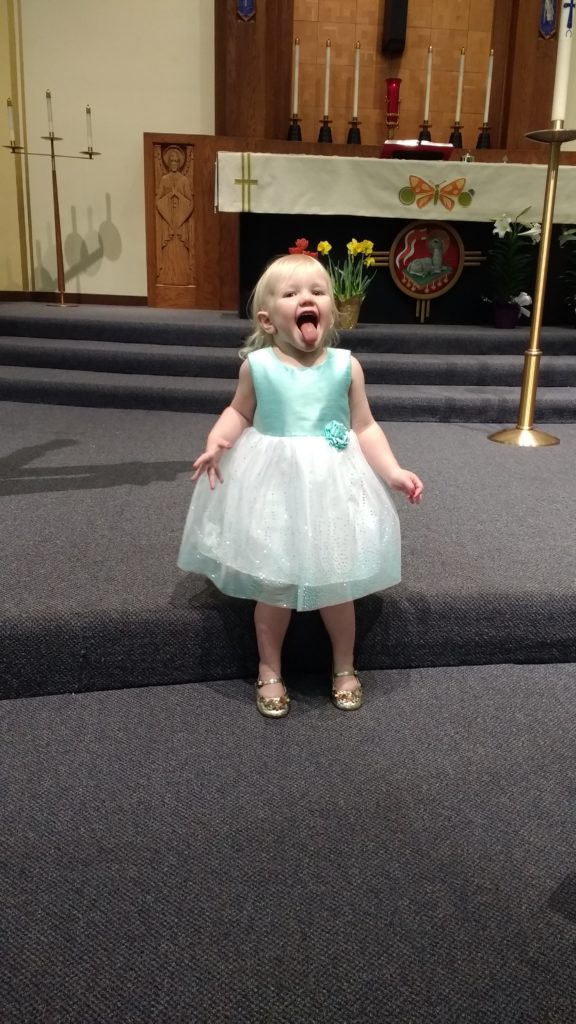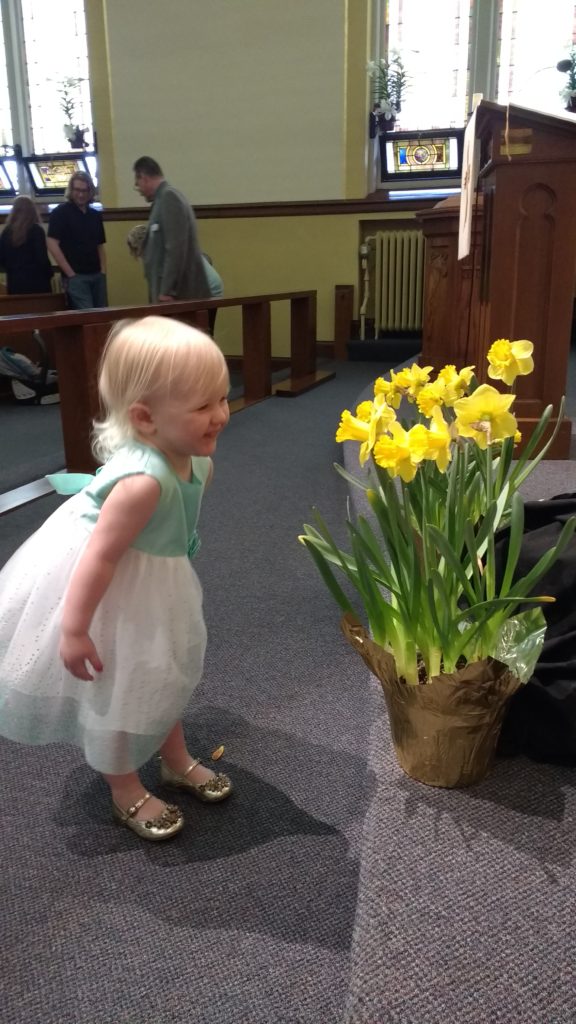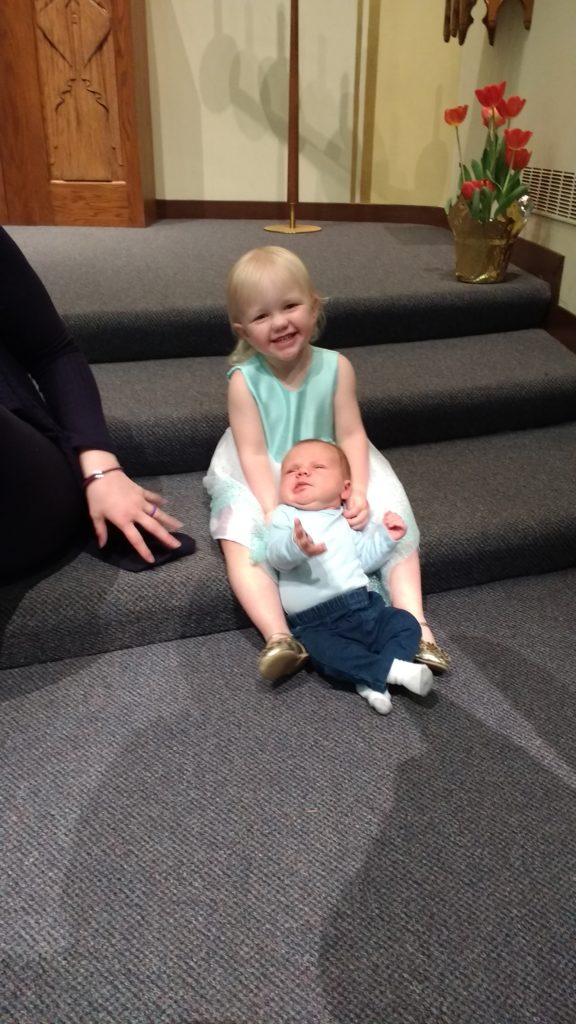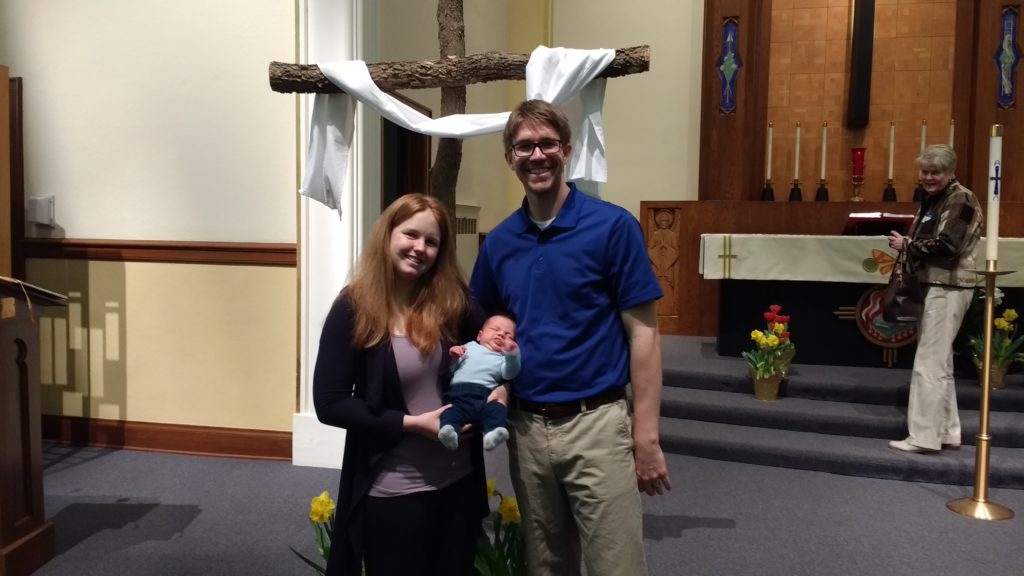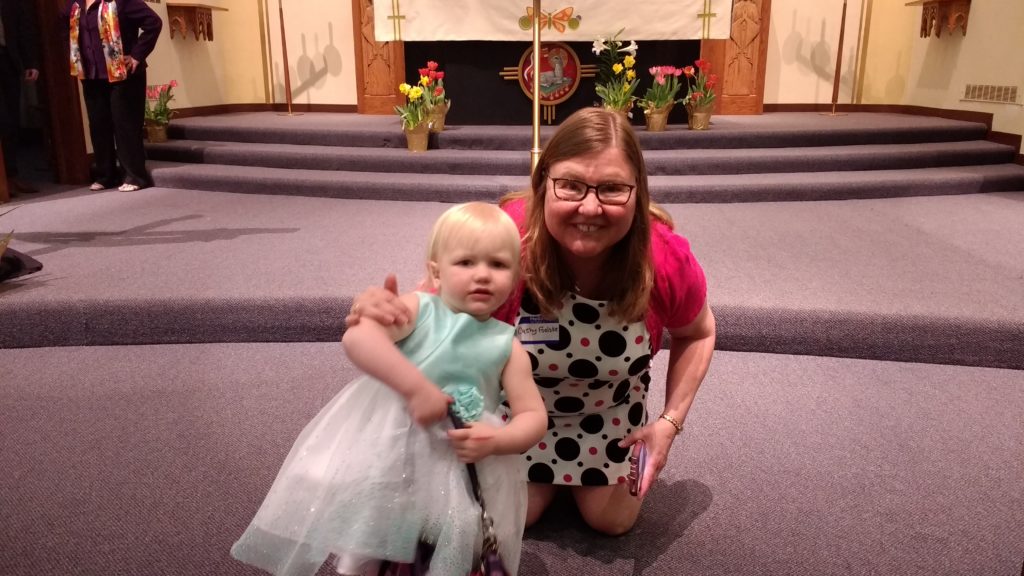 And then we went to my parents house where Adelaide had a mini-Easter egg hunt and we feasted. Grandpa also held Emerson for the first time since the hospital.