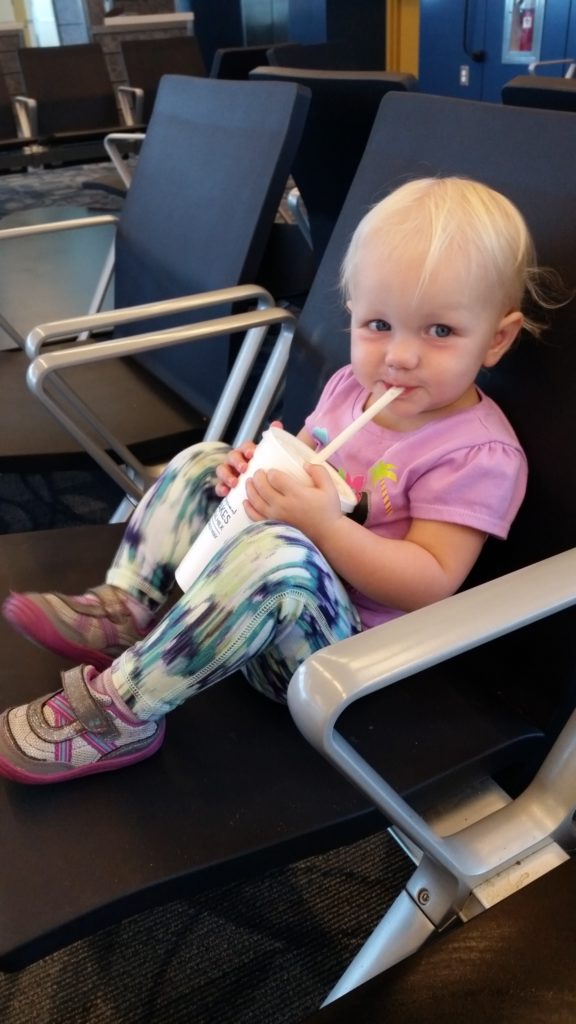 Happy 18 Month Birthday to our quirky little girl. 18 months is a pretty huge milestone. It's a full year and a half! This month you became obsessed with shoes. You had been bringing shoes to their owners, but this month needed everyone (yourself included) to change shoes throughout the day. You love going on walks, stroller rides, and taking the dogs around. You went to Myrtle Beach, the zoo, rode your first carousel, and continued to keep us busy. We love having fun with you!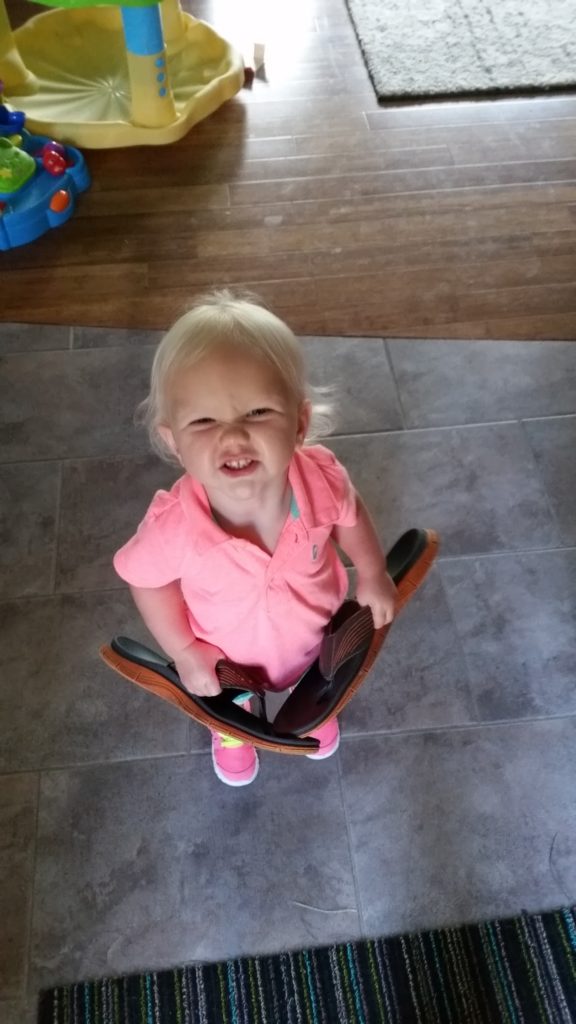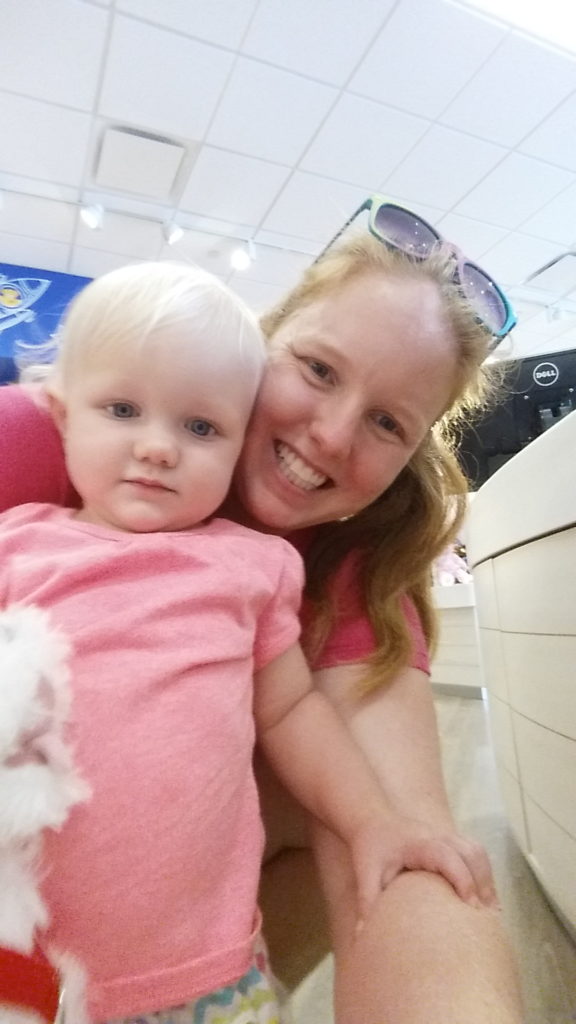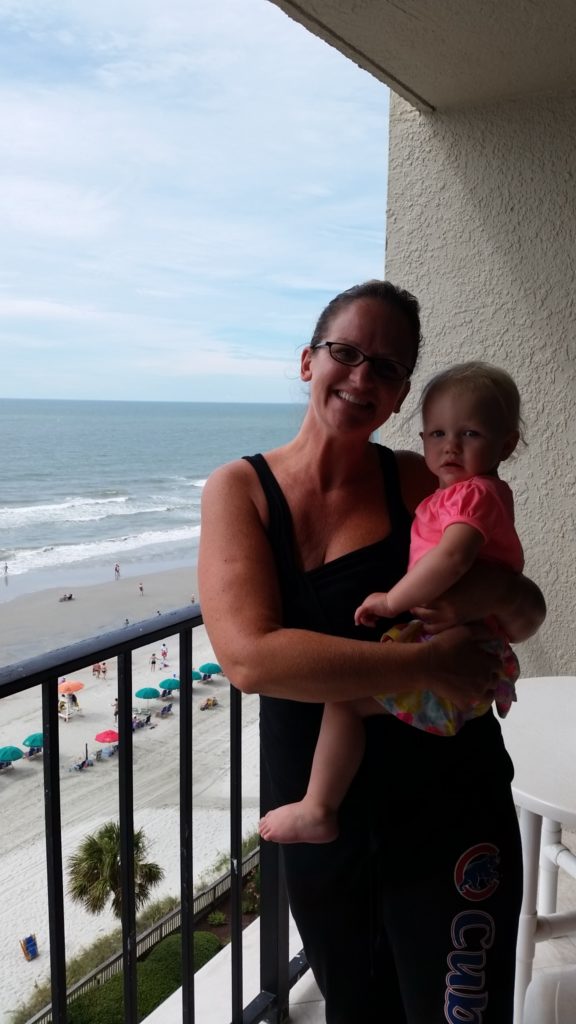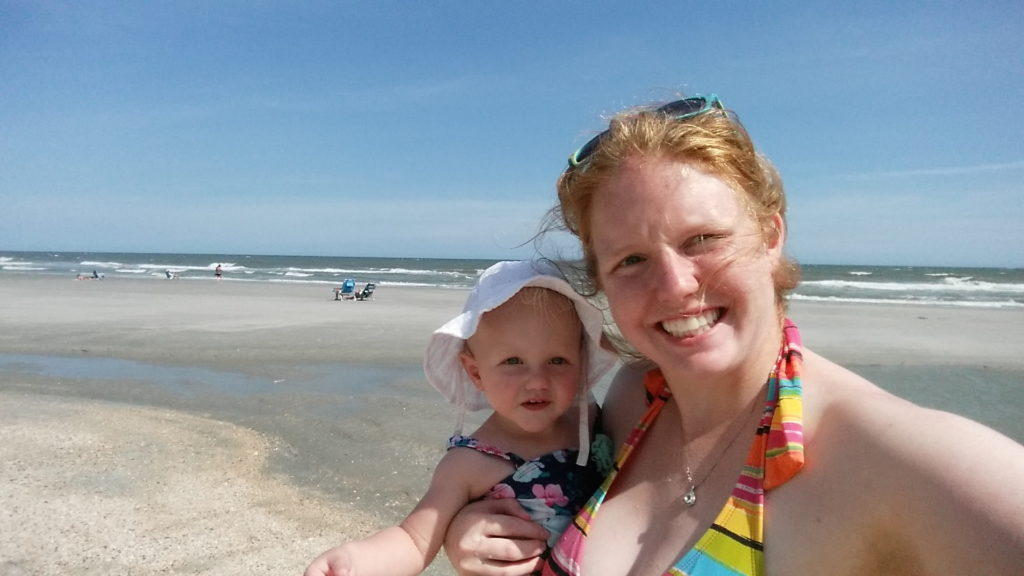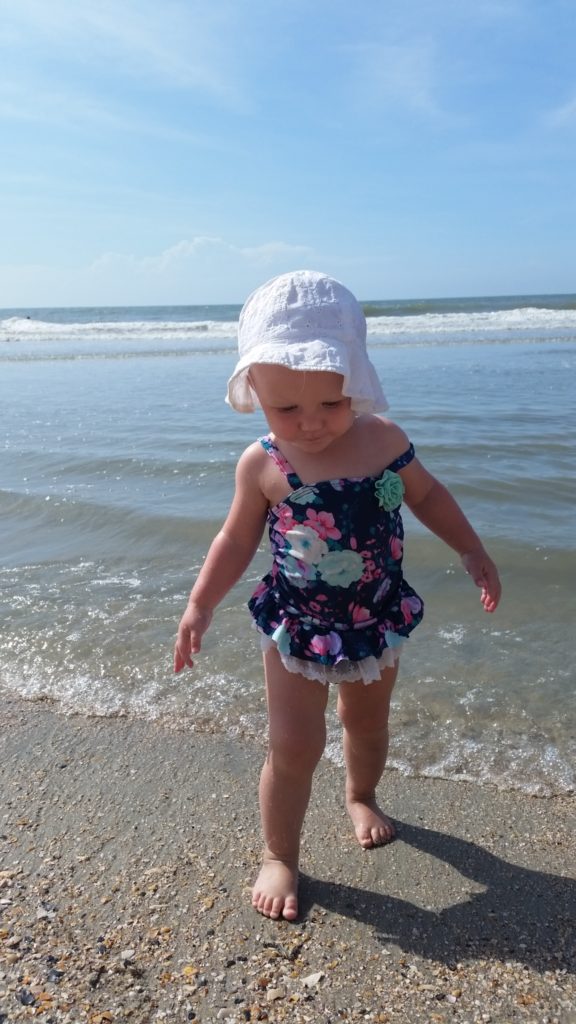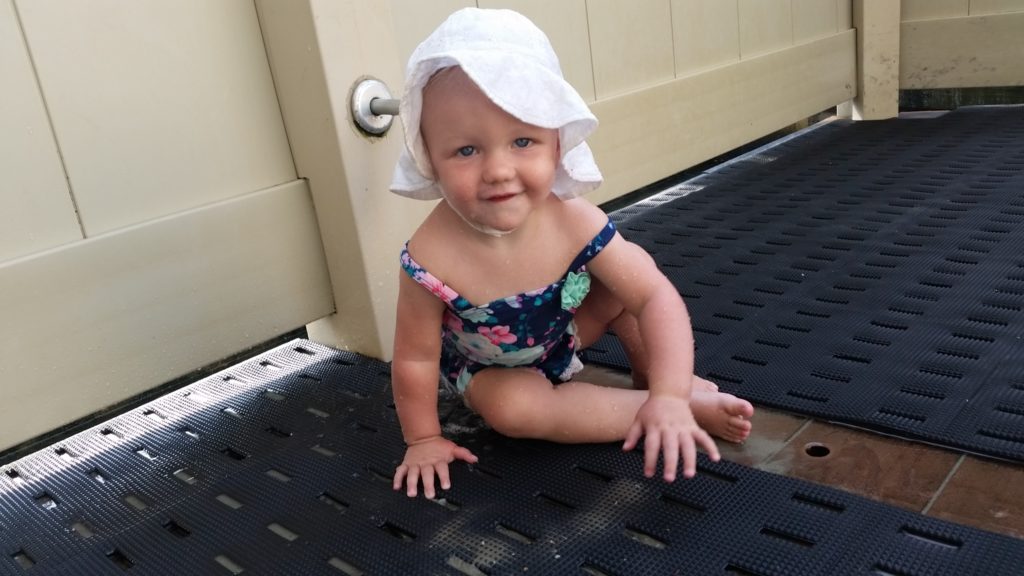 A trick Mommy played to scare Daddy…It's only a blueberry!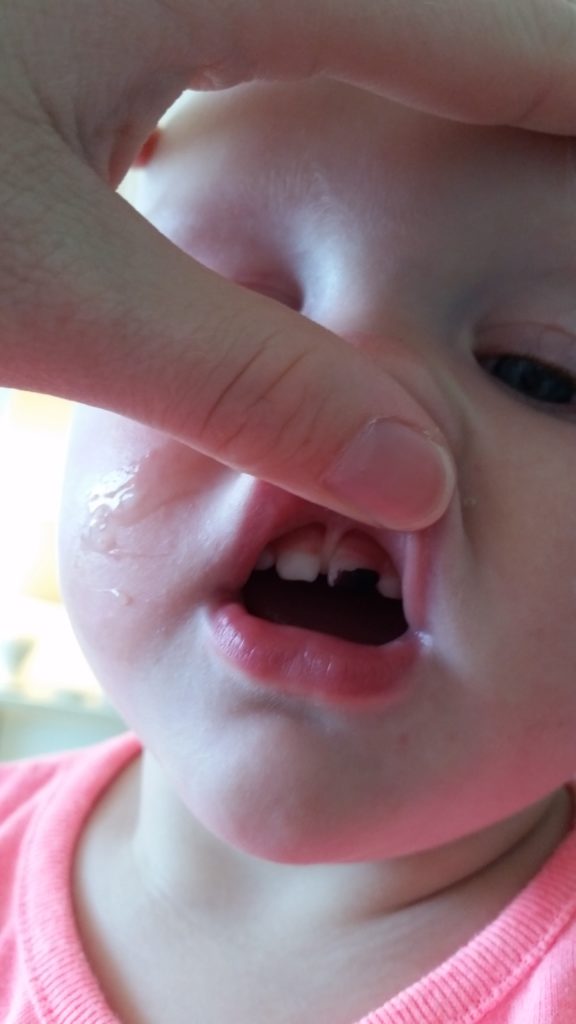 Monkey house at the zoo.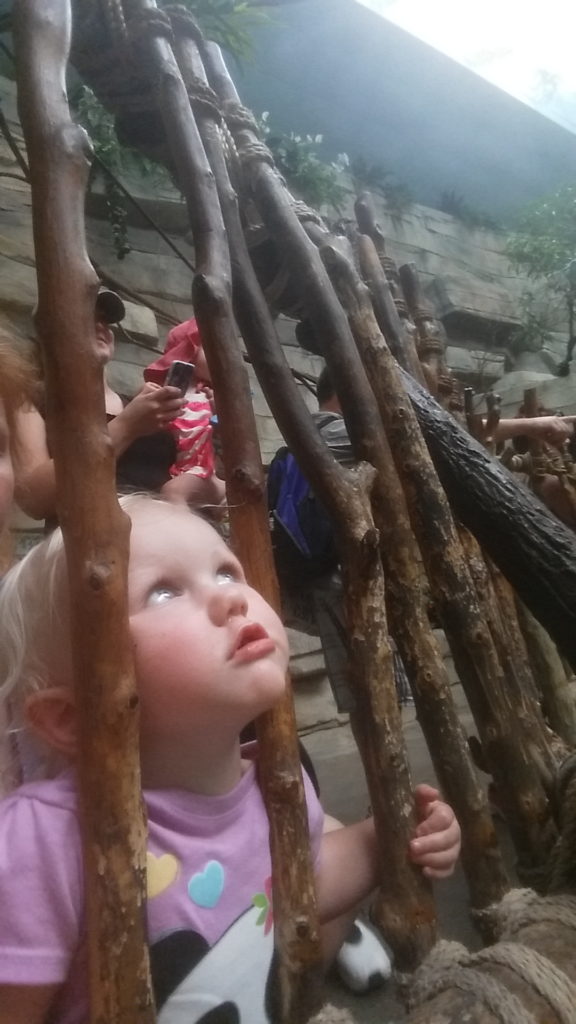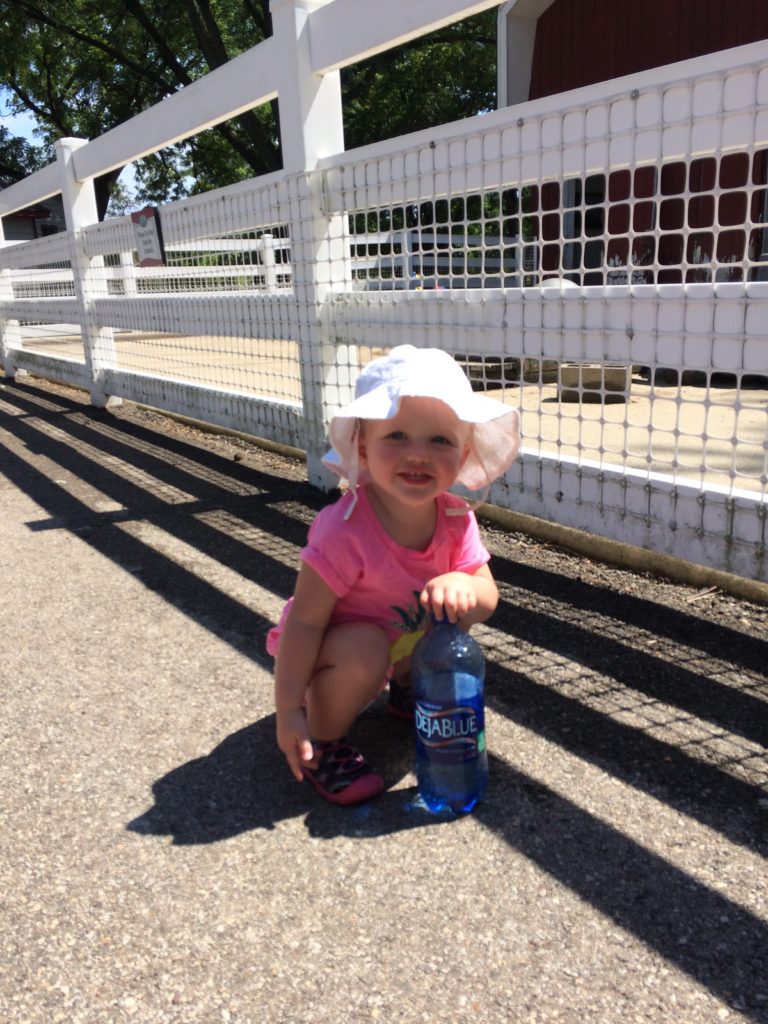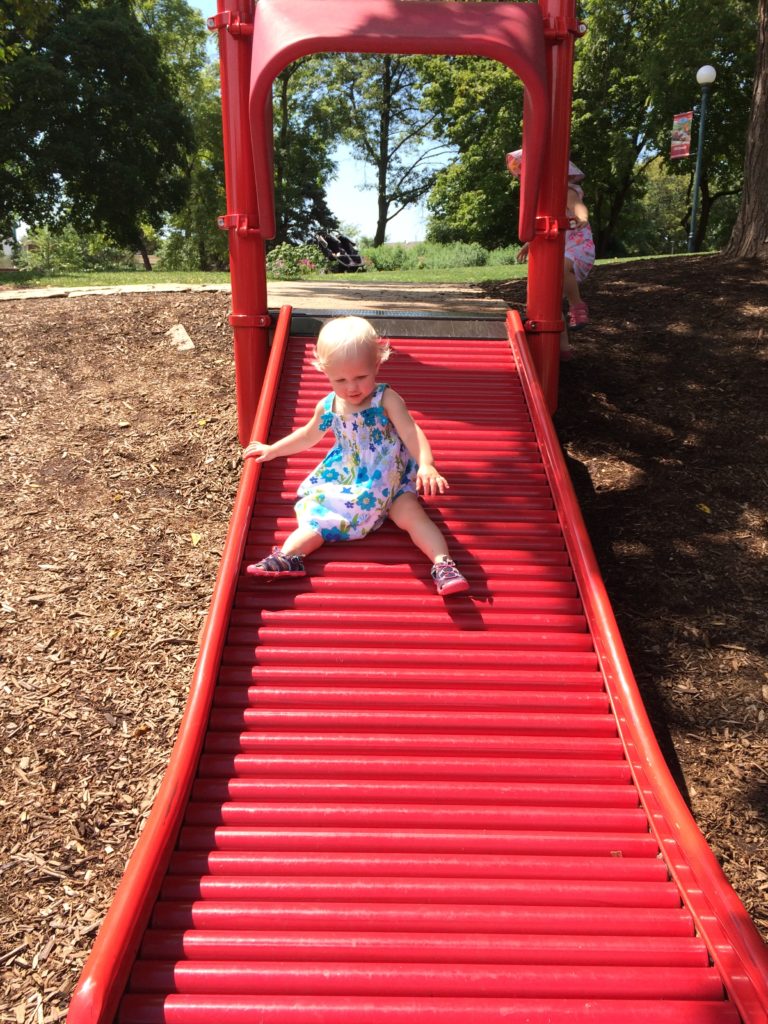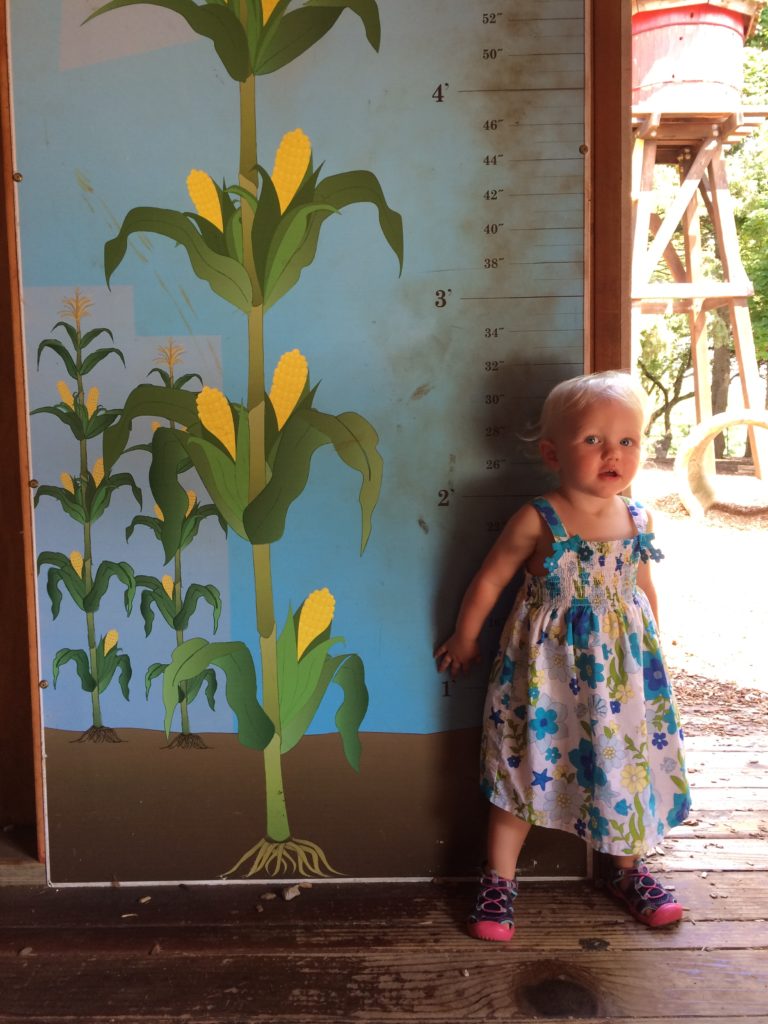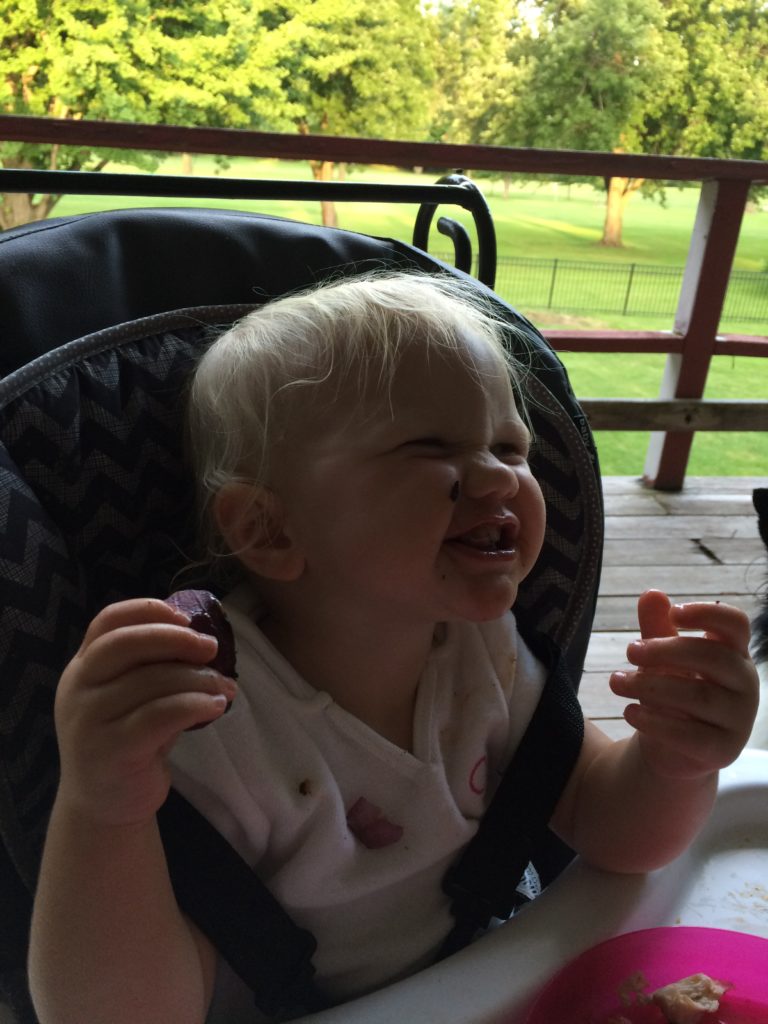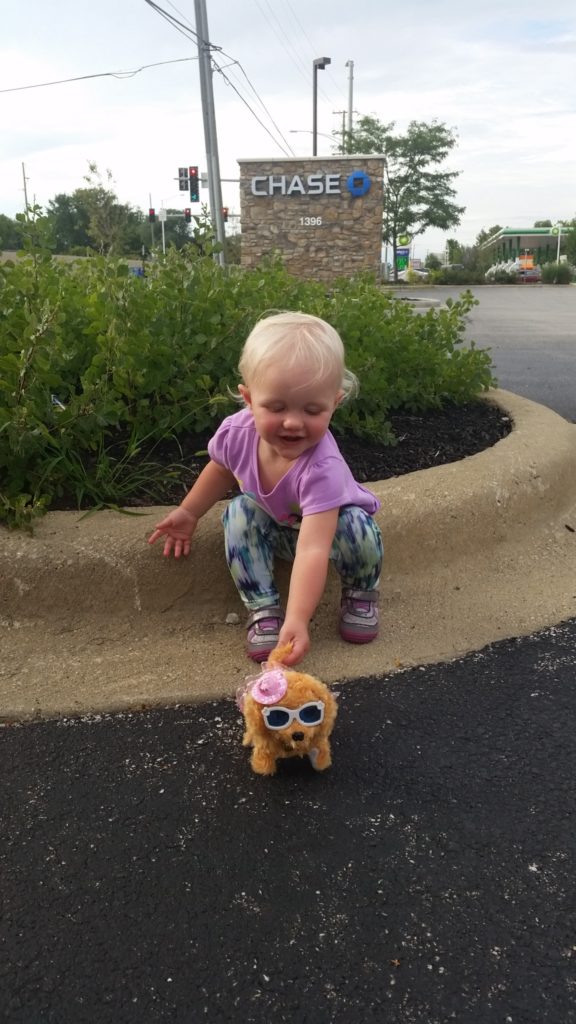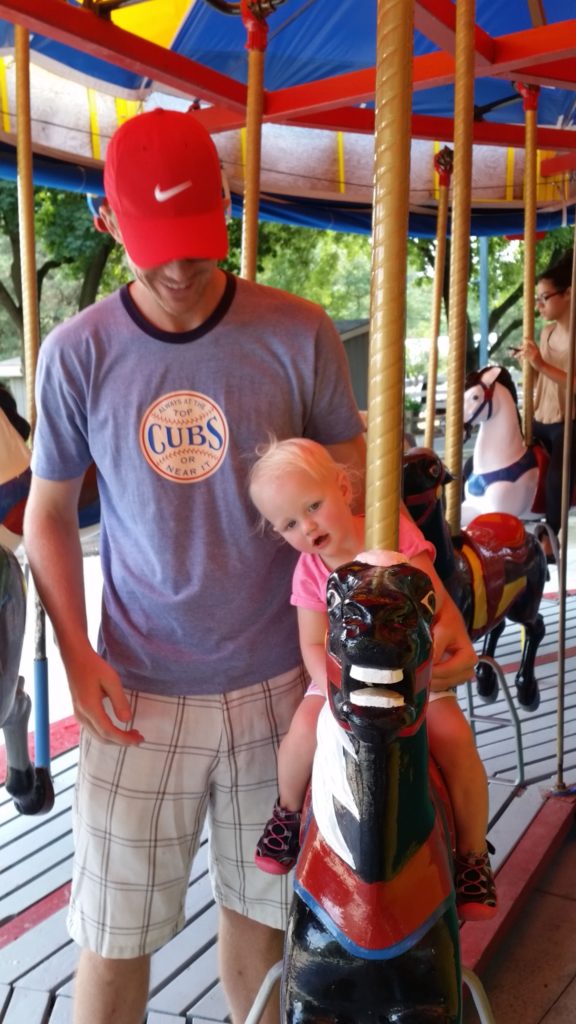 Helping Daddy cut steak on his 30th birthday.