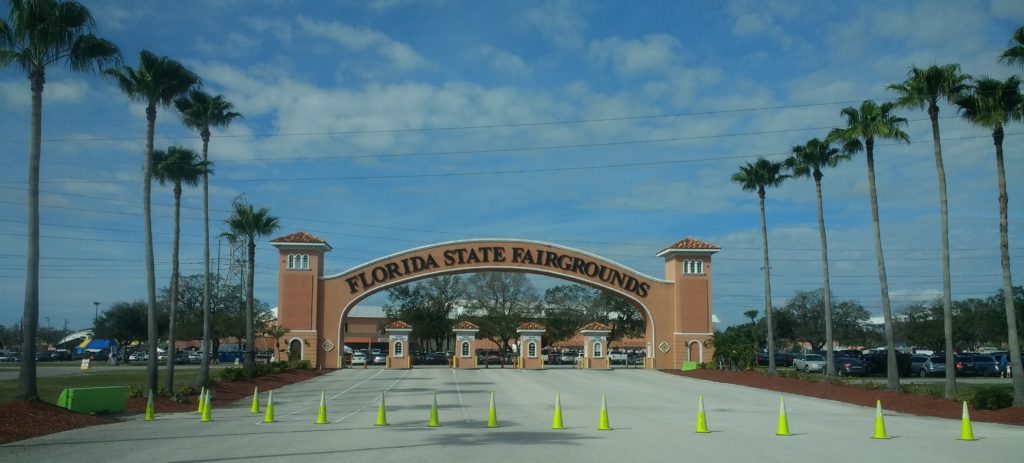 As with most fairs and festivals while traveling without concrete plans, we randomly saw an ad either on the road or in a newspaper. It was for the Florida State Fair. It happened to be running while we're staying about 5 miles away, so we decided to check it out.
We bought Adelaide an unlimited rides wristband for $35 after finding out she was tall enough to ride about 15 different rides without an adult. She had a ball and felt like a big girl going on rides by herself. After we just about broke even vs. paying for each individual ride, we took a lunch break and saw the petting zoo. Adelaide said "Hello" to each and every animal there. She loved the baby sheep but was most excited to see a zebra.
We did a few more rides before heading to the climate controlled art & craft fair. It was a sunny 82 degrees that day, so we needed the break from the hot Florida sun.
All-in-all, we had a fun day at the Florida State Fair. There was nothing particularly unique about it, but we didn't find anything wrong with it either.