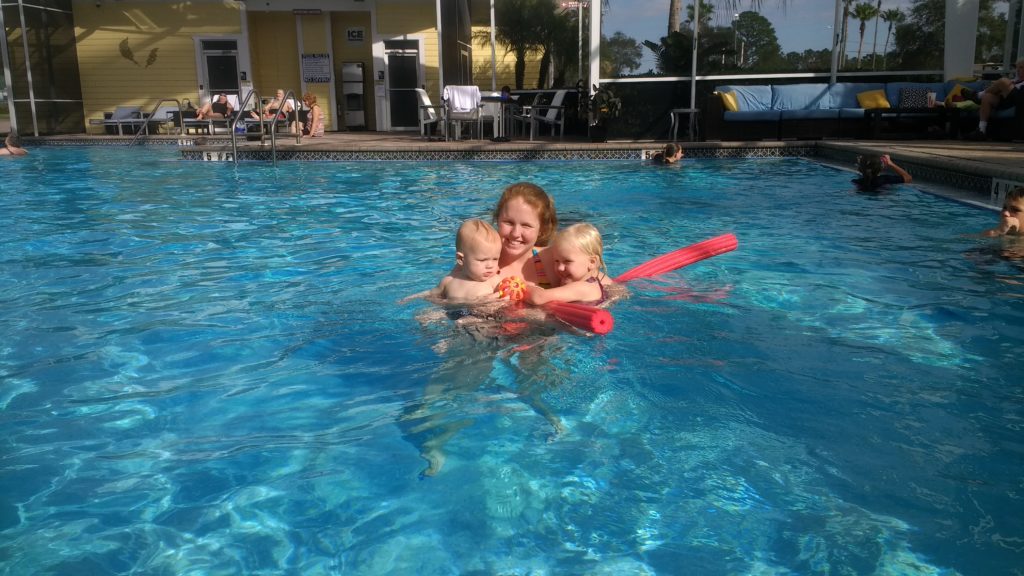 Lazydays is the largest RV dealer in Florida. They're the setting of the Travel Channel show "Big Time RVs" – where people house hunt for RVs. Right next door to the RV dealer and store is an RV resort. We didn't know this until our arrival, but one of the big draws of the resort is for folks to take their time looking at RVs all day while staying on-site.
Anyhow, we loved our time at Lazydays! At first, we thought it was too small. But we soon came to like the size. With about 300 spots, it's not the largest park – but also not the smallest. Lazydays includes breakfast and lunch when you camp here – it's just a short trolley ride away to the main building. The food isn't amazing or healthy – typical cafeteria/ballgame fare – but worth the price. Adelaide loved riding the trolley.
The piece de resistance is the pool. It's screened in, like many private pools in Florida, and heated. Not just heated to be not cold…but heated to be warm. The steps are oversized and almost equivalent to a kiddie pool for Emerson. He crawled back and forth on the steps and didn't have to be held (just watched like a hawk). Adelaide even began choosing the pool over the playground, which makes us happy.
There aren't activities at Lazydays like at other, more permanent parks, but we made do. Having 100% of the people being travelers, no permanent residents, makes the place feel a lot different; mostly for the better.
We're headed just a few miles north. Lazydays was awesome and will hold a spot in our memory books.
Our spot was very spacious with a great view of the park.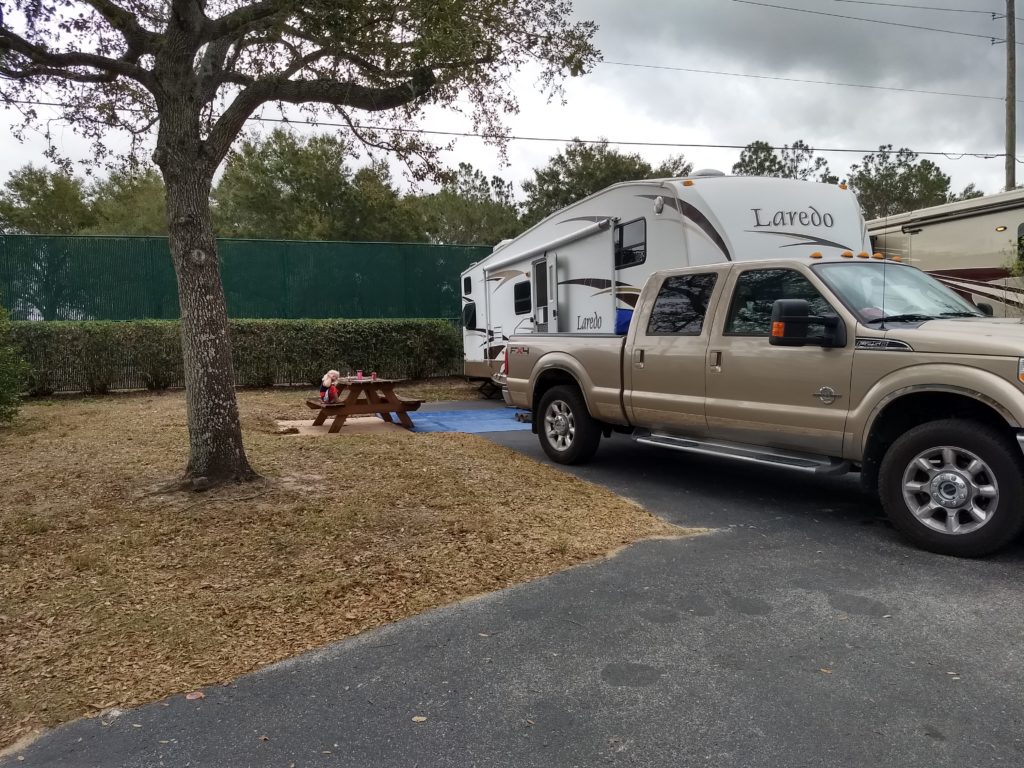 The "Front Porch" where we could get the free food.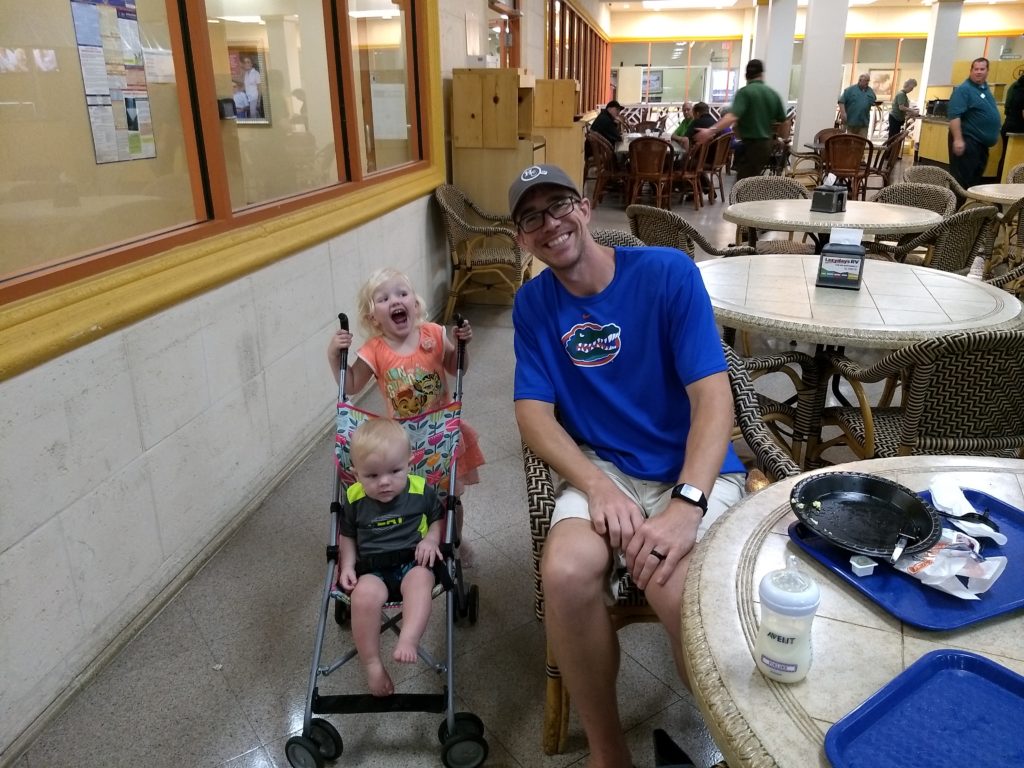 Every toy Adelaide plays with turns into her running a daycare. This time it was a ball daycare.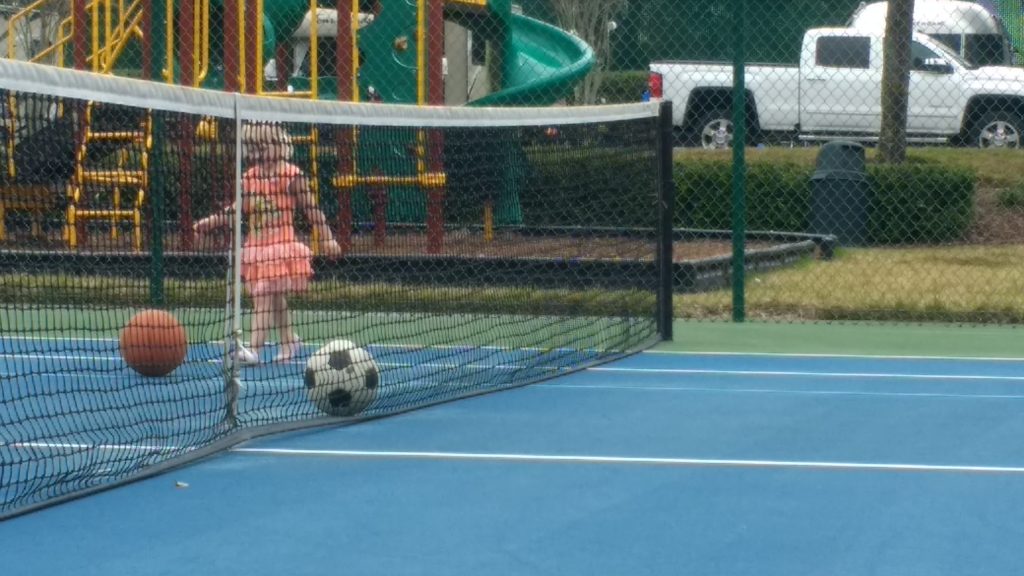 The Lazydays RV Resort cat. We named her Stephanie. She could be spotted all over the place.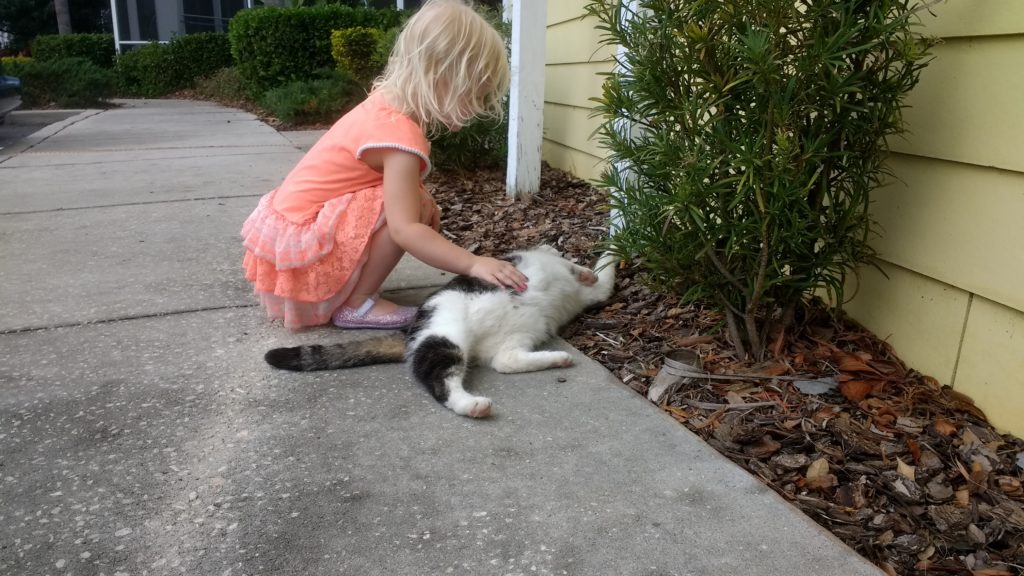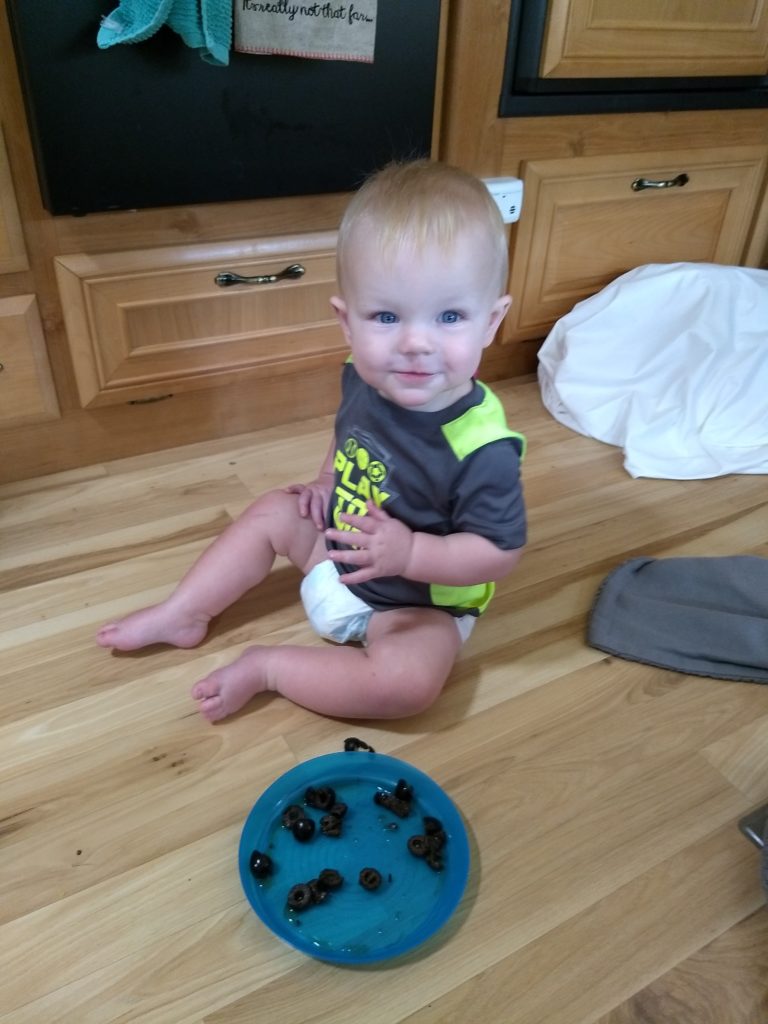 Fun at the pool. Notice the big first step creating a de facto baby pool for Emerson.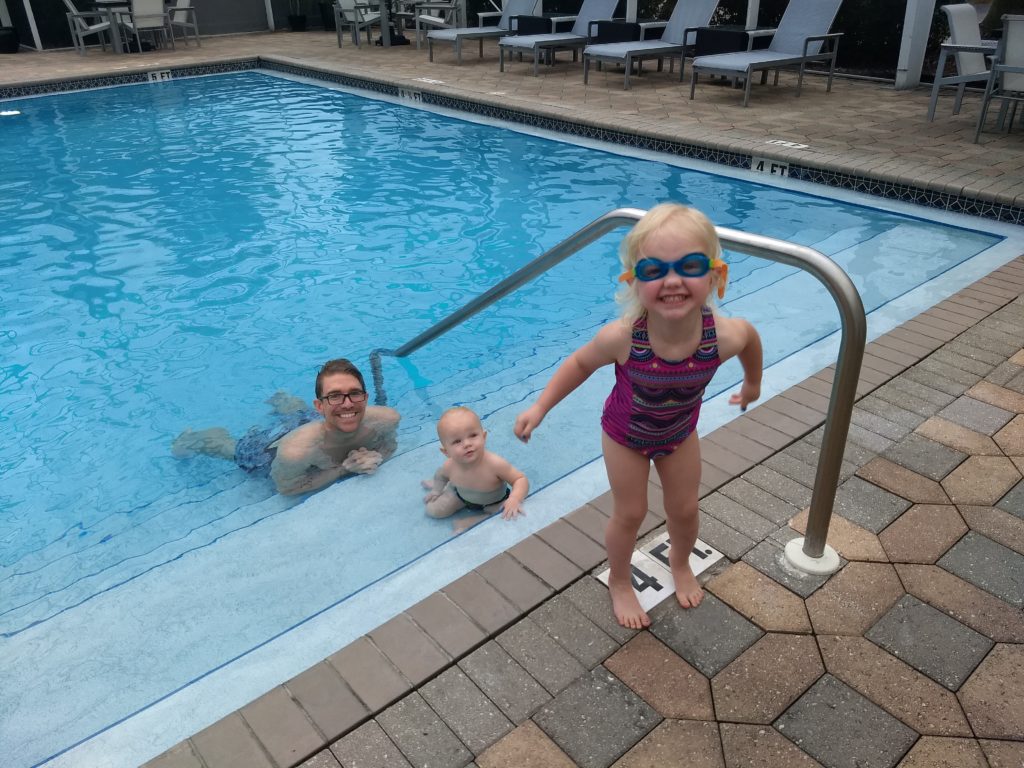 Fun on the trolley.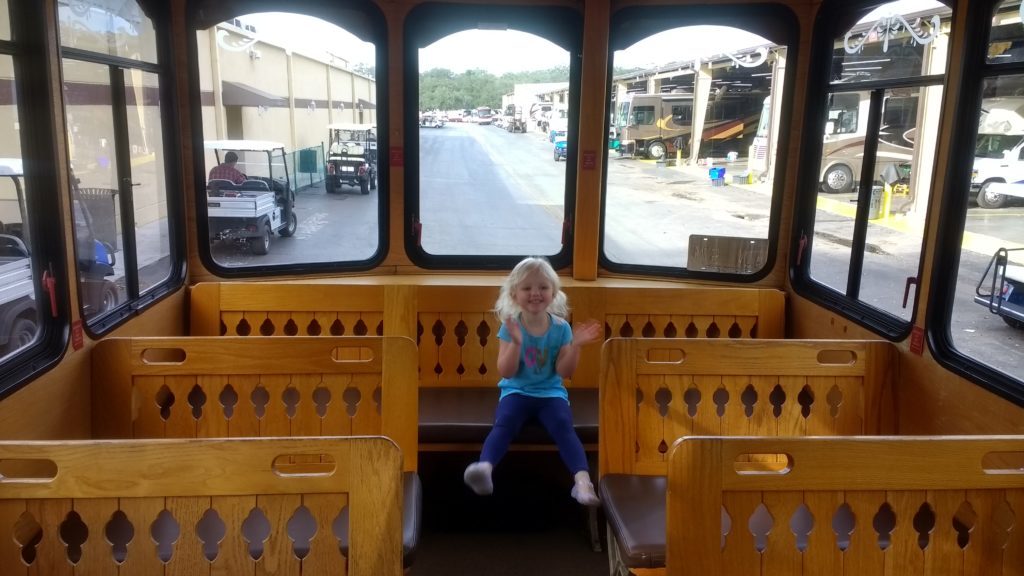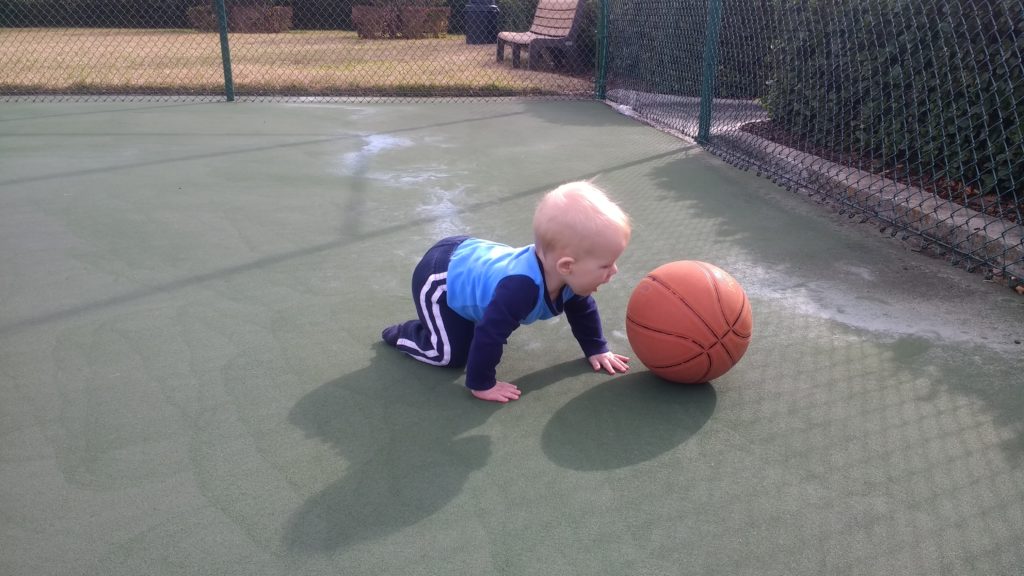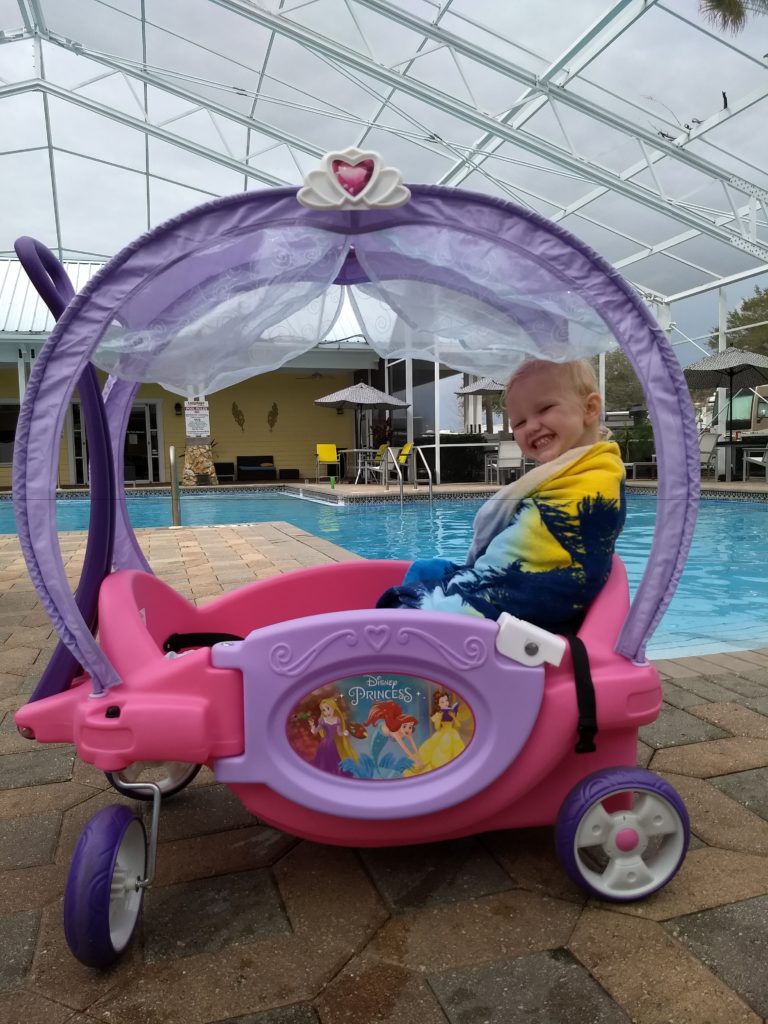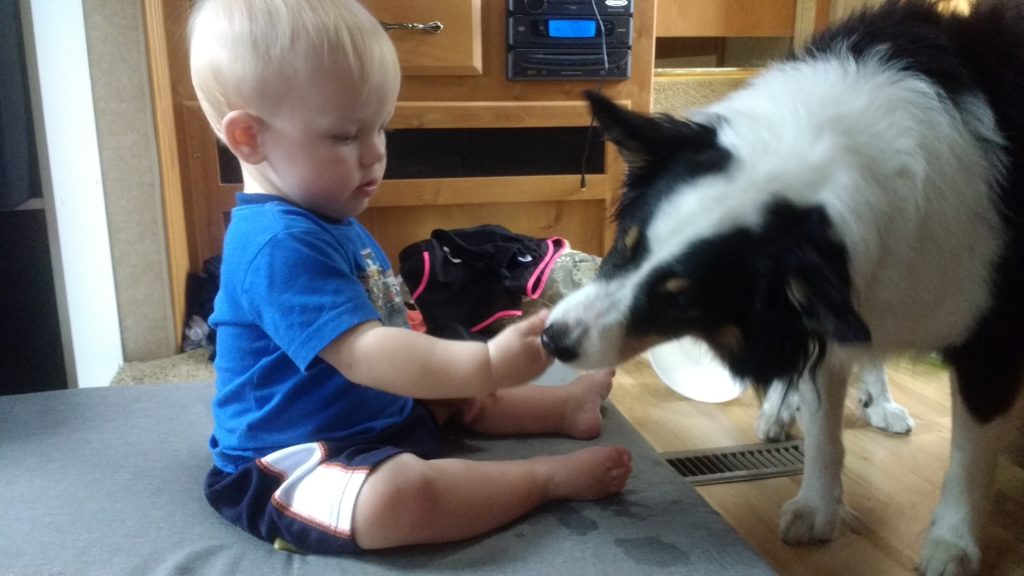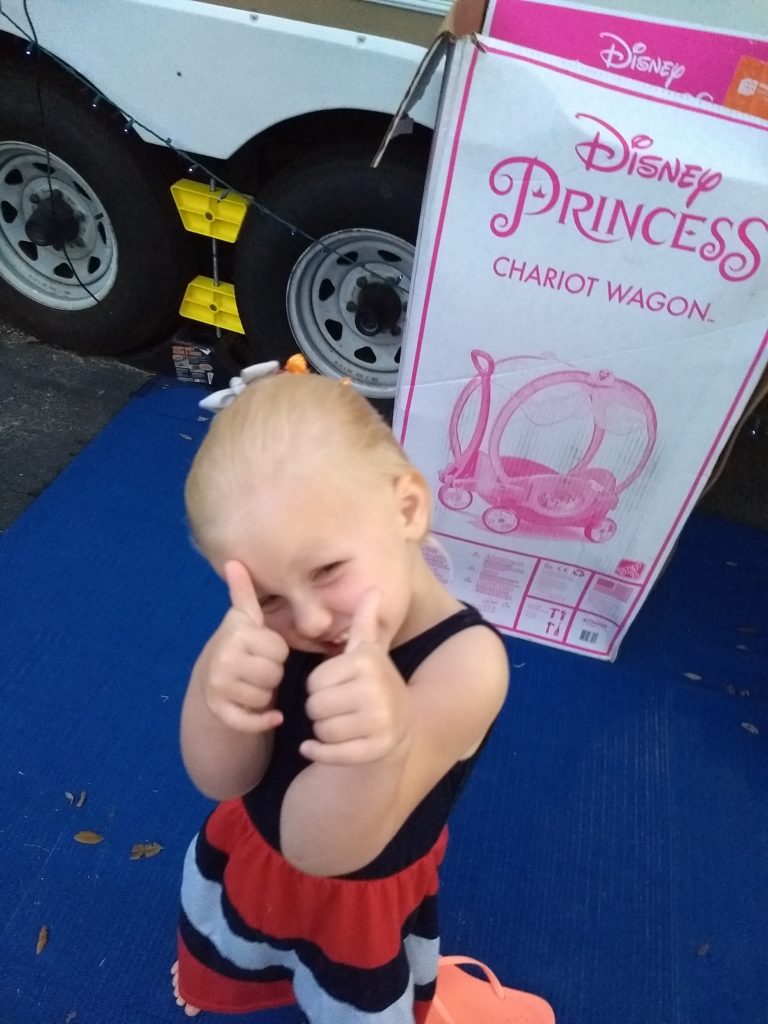 She needed all of the bows in her hair, so mommy made it look like a bow bouquet.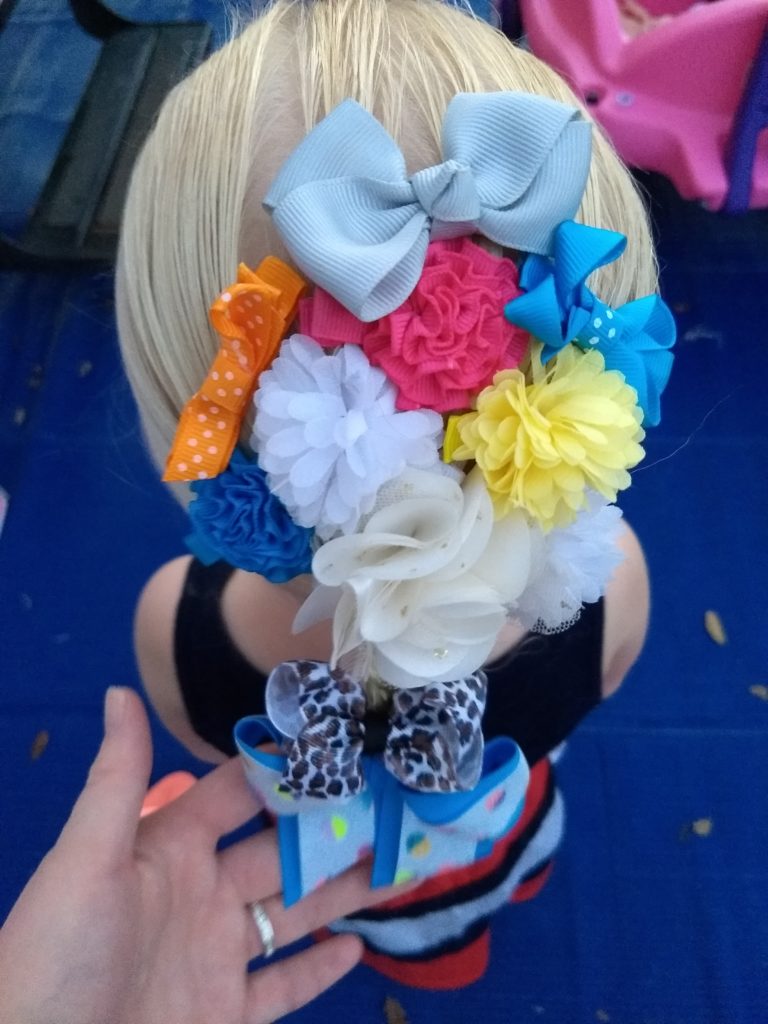 Taking the dogs to the doggy playground.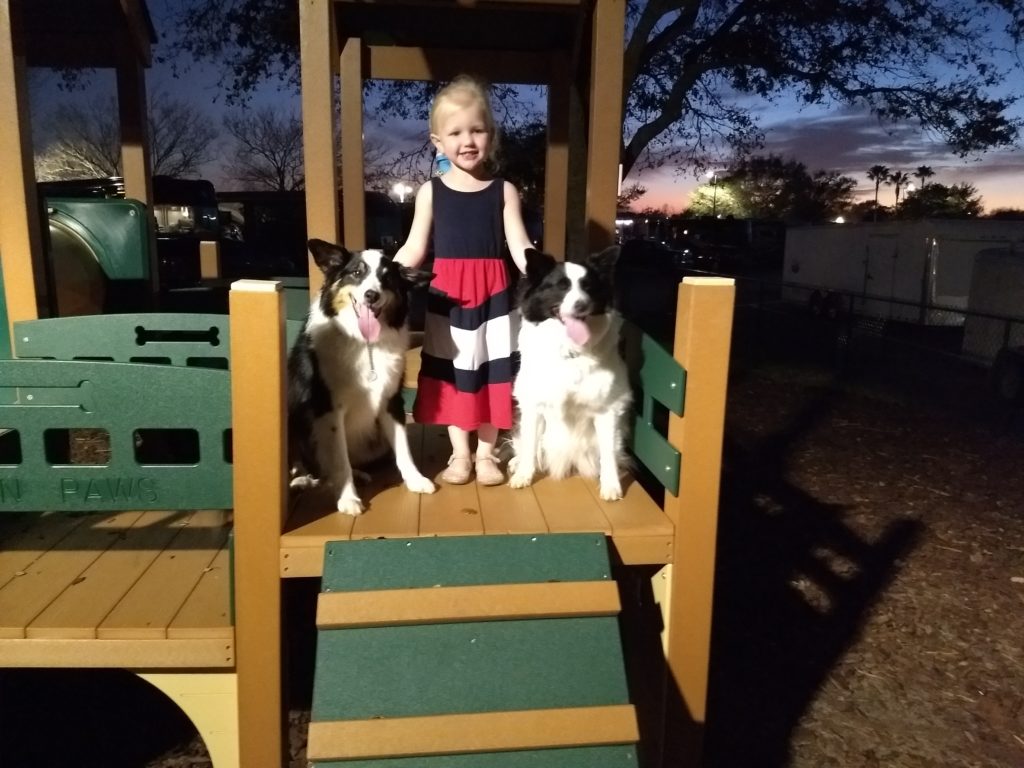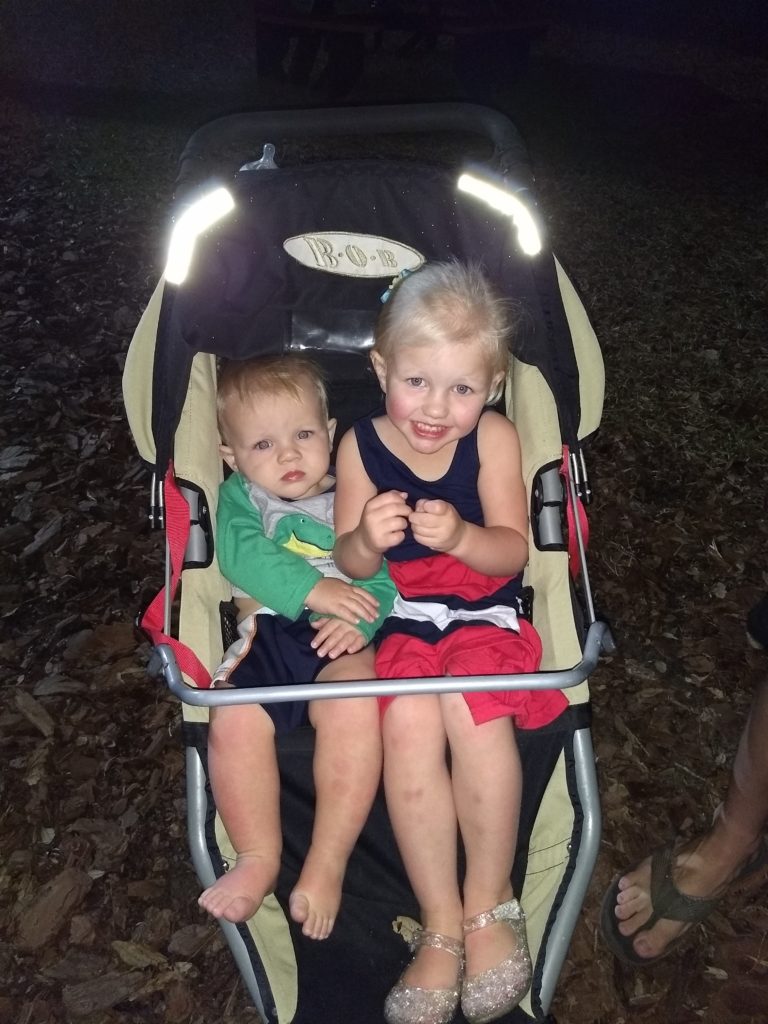 Hi, Stephanie!