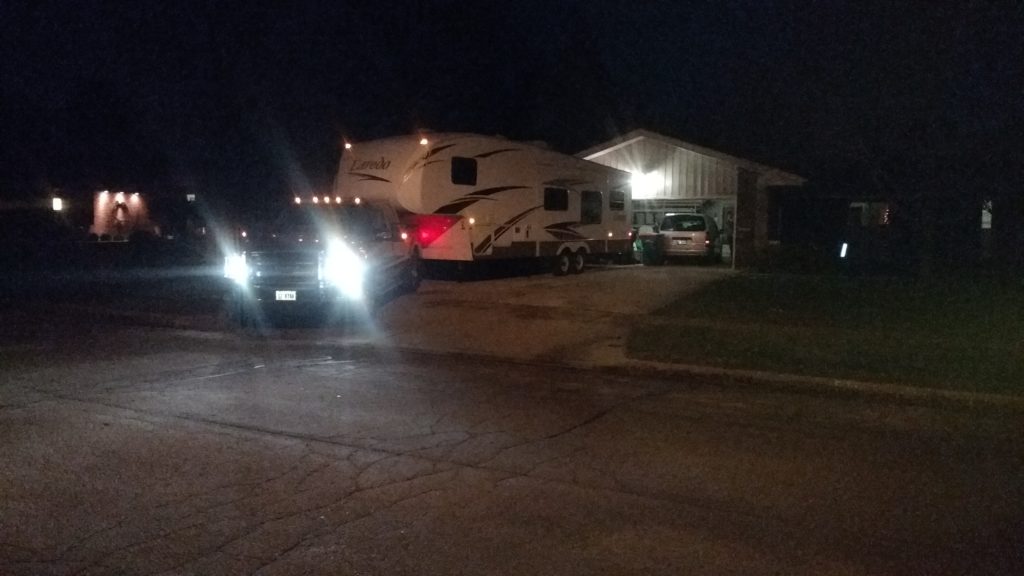 So with our good news from the Super-Doctor, we're on our way south!
It is supposed to be a 20-hour drive to our spot in Florida, but traveling at 60mph instead of 70mph means quite a few more hours.
Our goal for night one was to get far enough south to sleep in the RV. We got about an hour past Nashville and saw it was supposed to stay in the 50s overnight. The kids were crying. It was dark and rainy. We were all done. We found a KOA just off the interstate, hooked up with a little help from the helpful staff, and slept the night away.
We woke up and started our journey with a goal of getting south of Atlanta. We had a few traffic jams, but wound up staying at a place called "Atlanta South" campground or something similar. Another fairly cold night, but mostly uneventful. A pretty convenient place just off of the interstate again.
Our goal now is to get to Gainesville, though we're a bit road-weary and may take a shorter day. We're spending a few days before and including Christmas in Sarasota; about 2 hours from Gainesville.