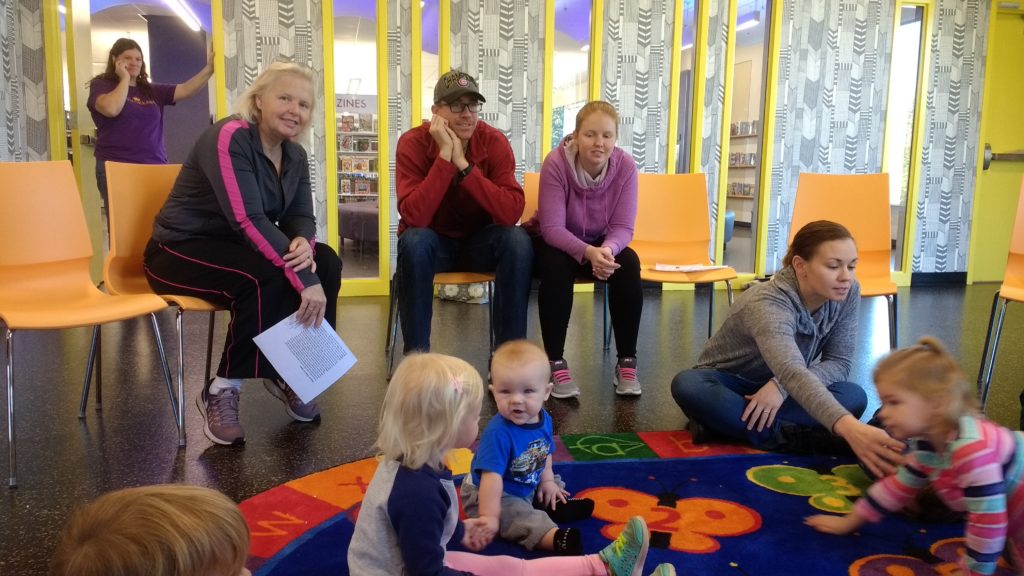 Our local library has a weekly reading & craft day for pre-school aged kids. We've been meaning to attend for a long time and finally did last week. It was a lot of fun and good for our kids. Plus, our library was expanded & updated a few years ago so the building is beautiful. We plan to go every week from here on out.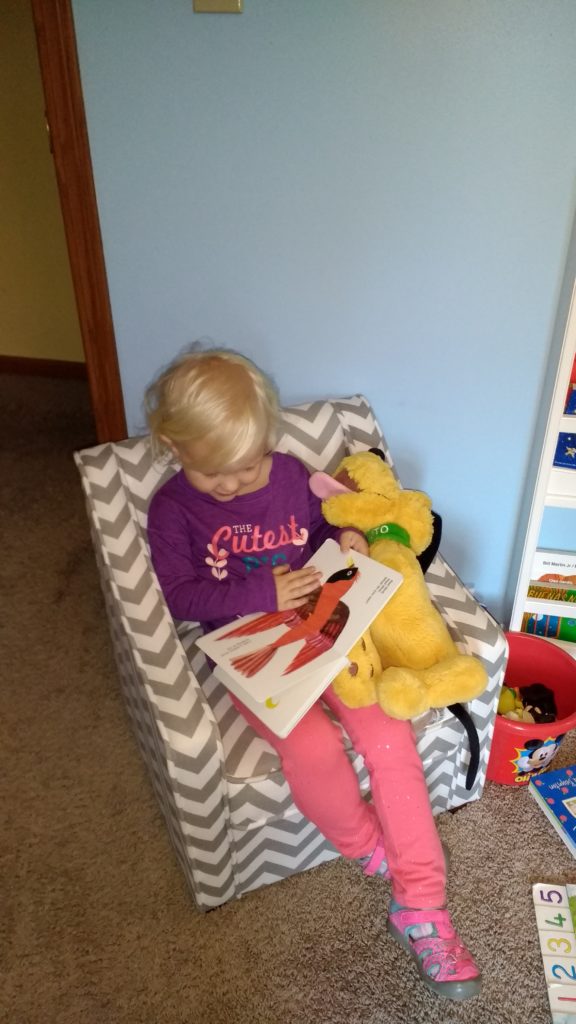 Fall means quite a few festivals of varying size. A local church held a festival that had a petting zoo, pony rides, bounce houses, face painting, and food. Adelaide had a blast.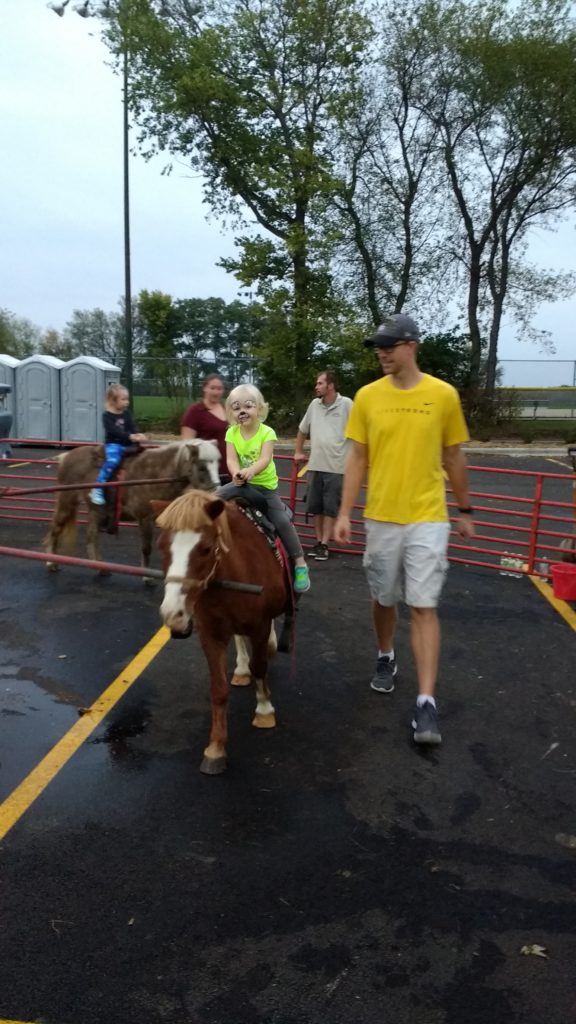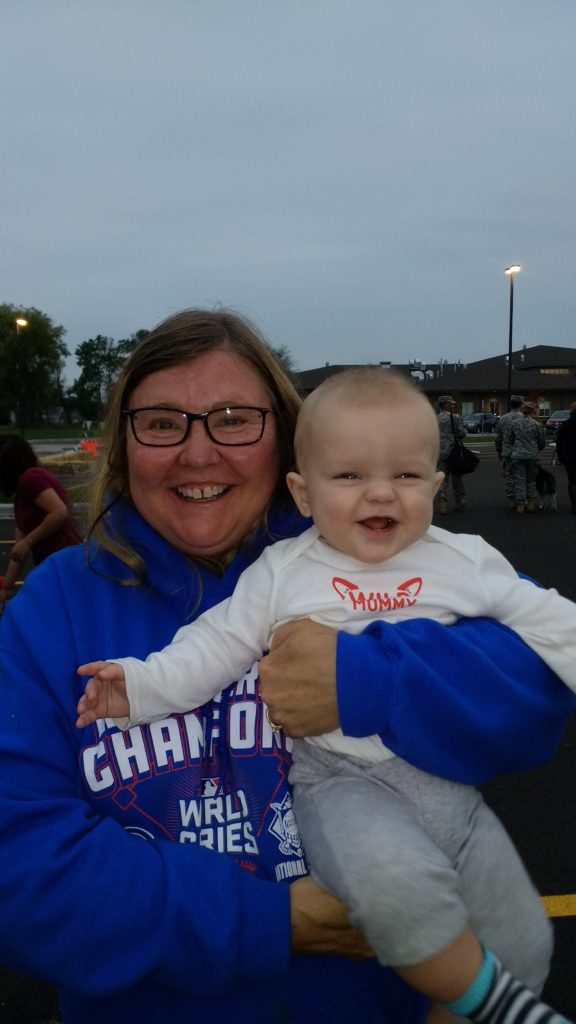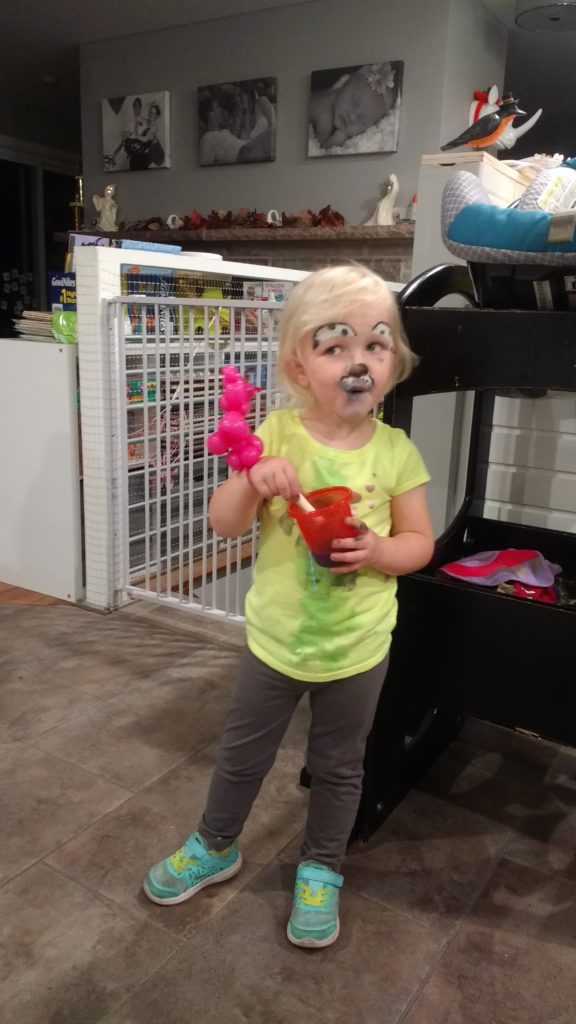 Emerson has been loving his sister and watching her like a hawk for a month or so, but the last week they've been playing. He can sit on his own pretty much without risk of falling, so he can be part of her playing. She is good at making sure he plays only with baby toys, not her toys. She also only allows him one toy at a time. Despite the strict rules, he loves it.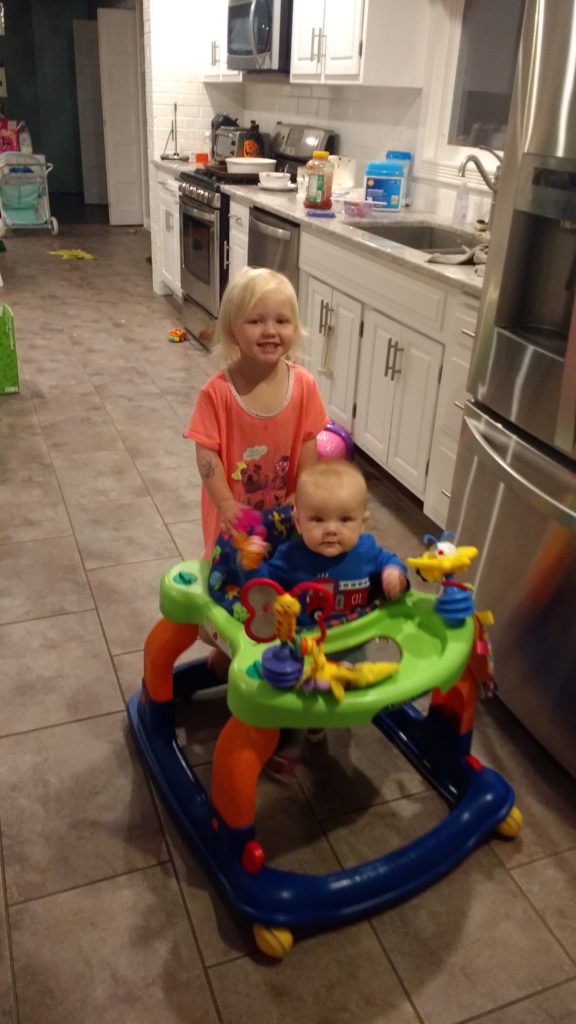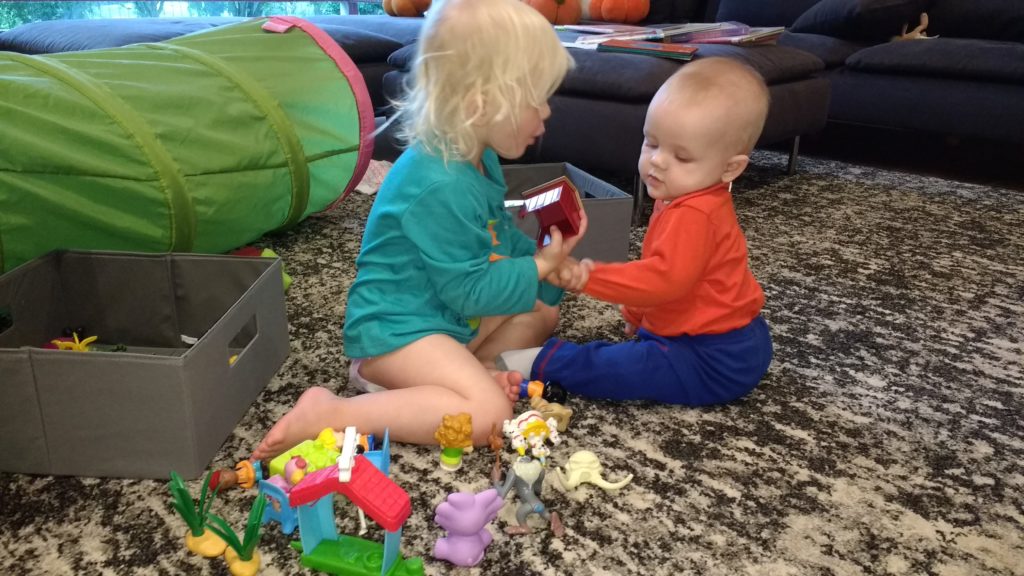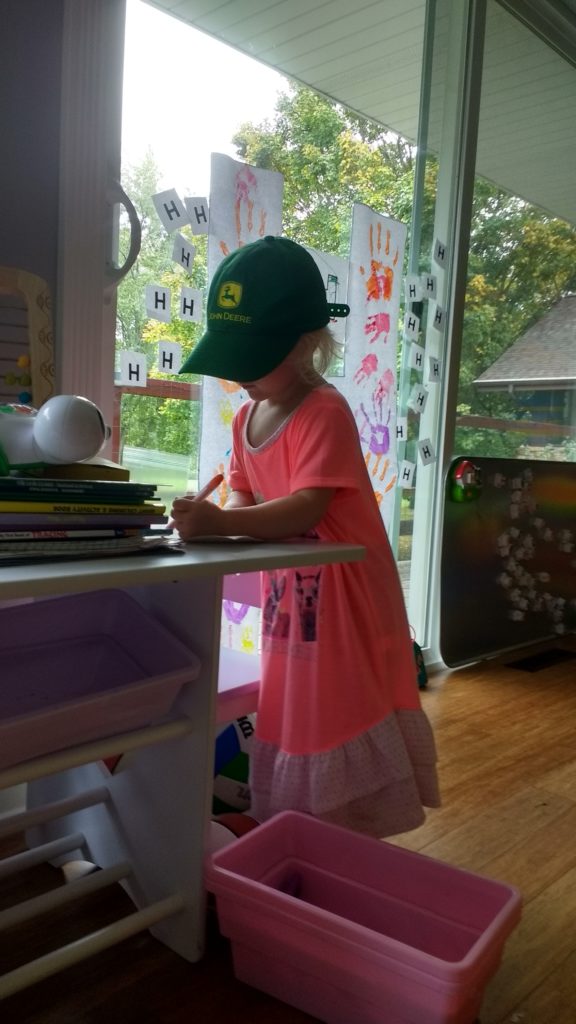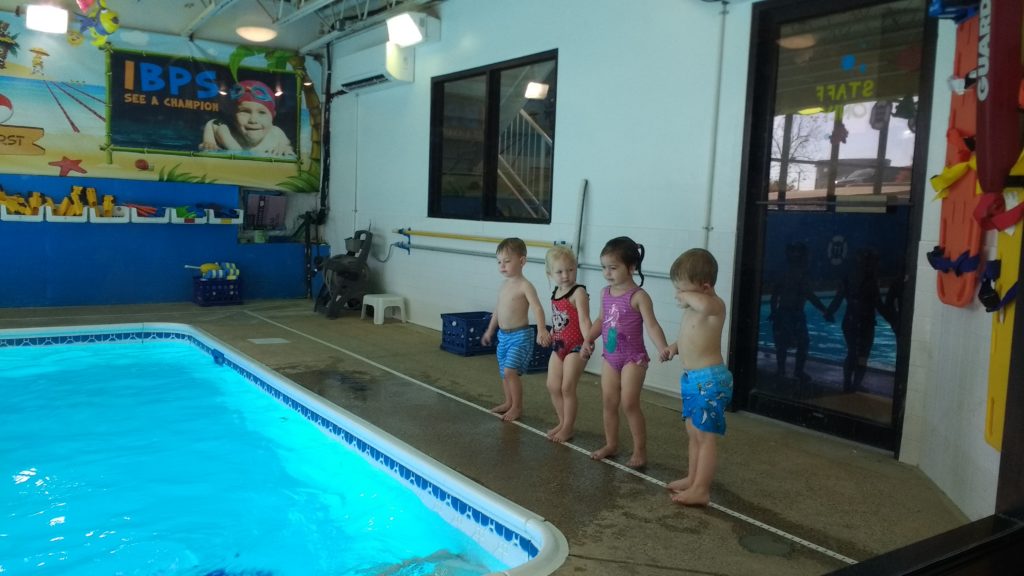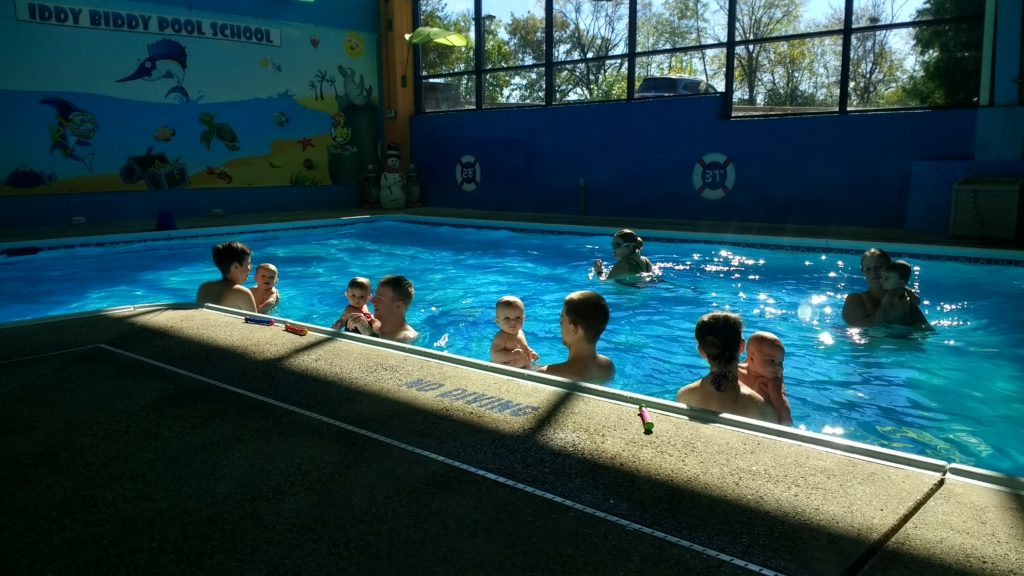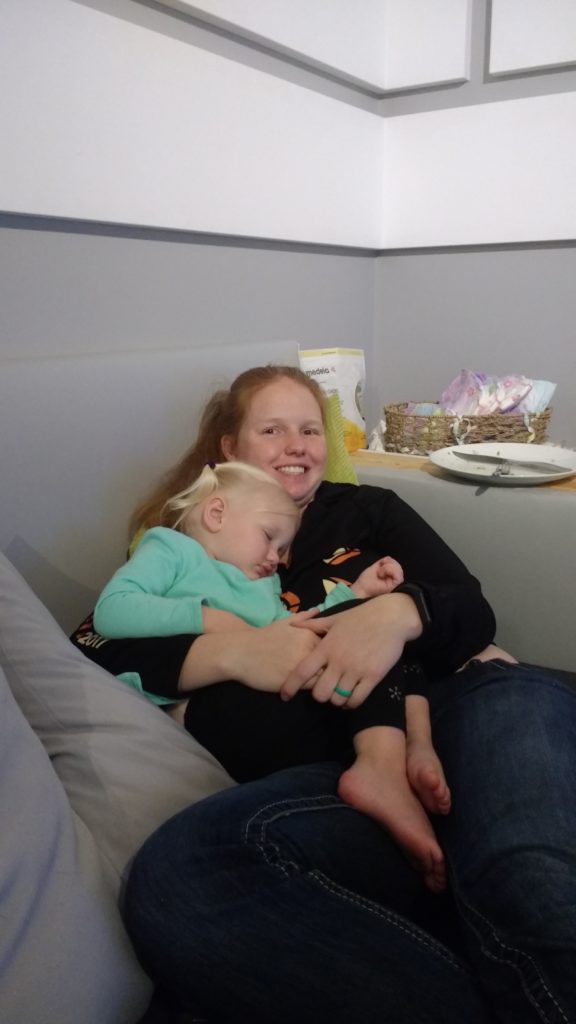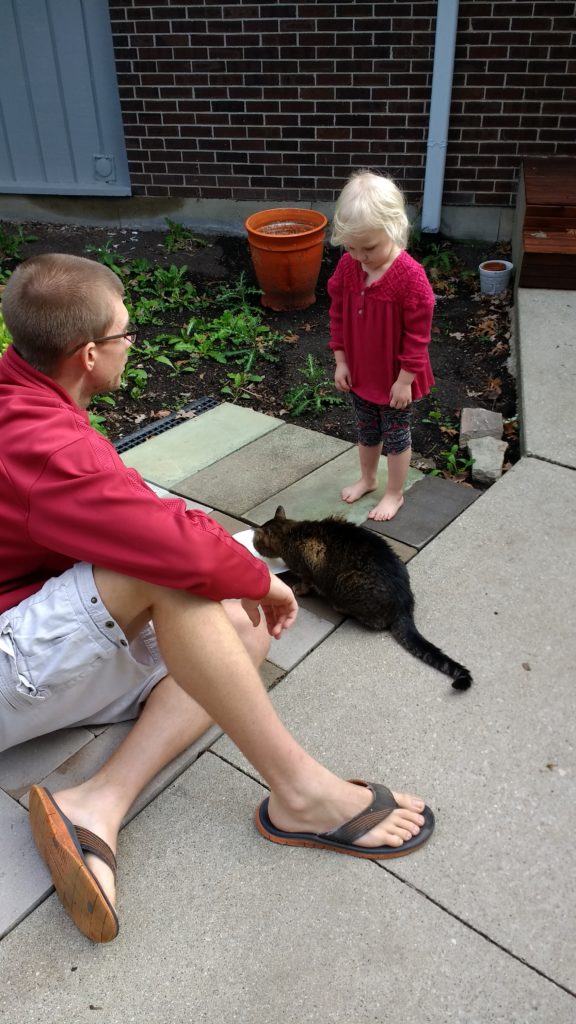 So I've been riding my indoor trainer – which turns my fancy road bike into a stationary bike. Adelaide was jealous, so I made her a little trainer. She's gotten quite a bit better at pedaling already. It's awesome!