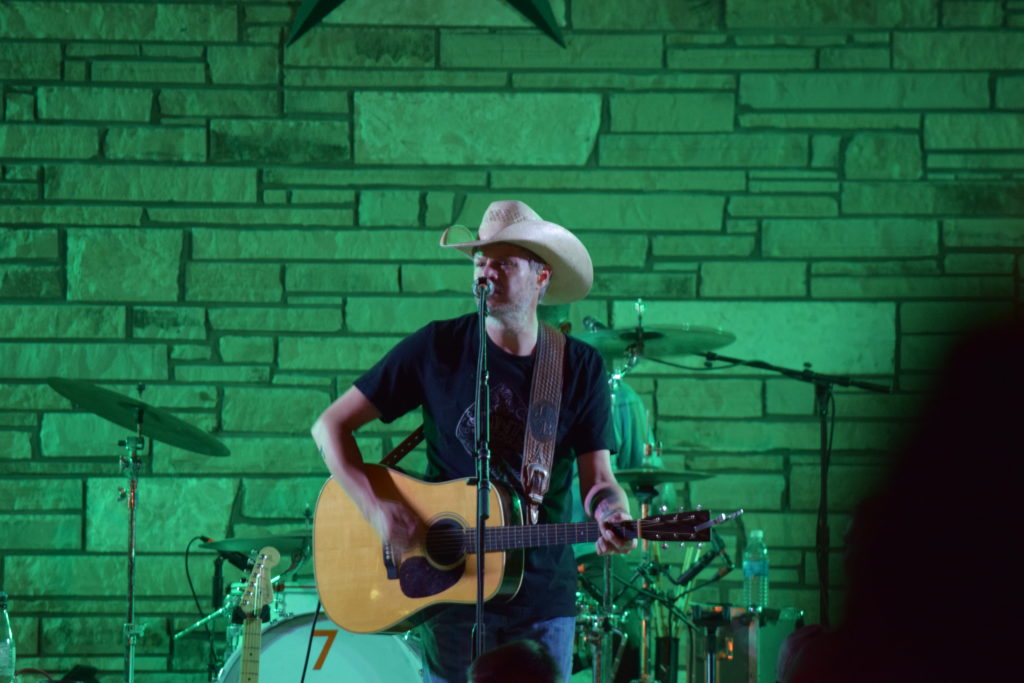 My brother and I went to Cascade, Iowa, this weekend to see one of my top two favorite musical acts – Jason Boland & The Stragglers. He may not be a "big time" musician, but he's not a local act either. It was a surprising town for him to play – given it's a small town in rural Iowa –  but the closest he'll get to our part of the midwest for at least the next 6 months.
The venue in Cascade, Iowa, was a limestone ampitheater built in 2011 in an attempt by folks in the town to attract live music to town. It was built overlooking the river and a park just outside of downtown.
The opening act was Mike & The Moonpies. I wasn't impressed from the 10 minutes of YouTube watching I did, but they were a pretty solid act.
Boland was amazing, as usual. He didn't have his lead guitarist/steel guitar player. I guess he's looking for a new one. They leaned pretty hard on the fiddle to replace the steel, but it was still a good sound.