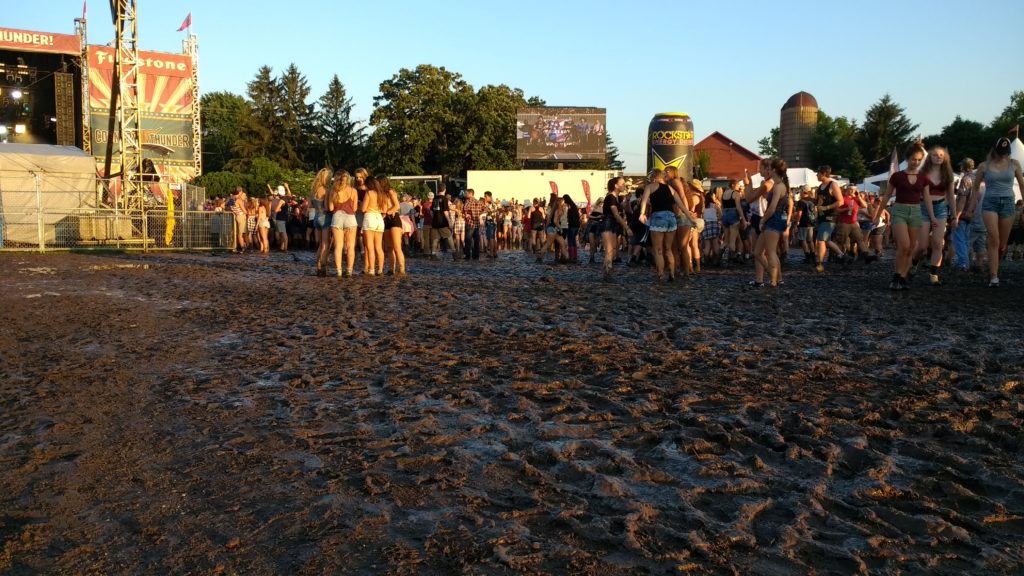 Country Thunder is a 4-day country music festival in Twin Lakes, Wisconsin. My wife's grandpa went after seeing an ad in the paper when the event began years and years ago. He invited his son (my father-in-law) and they had fun. My wife has been a regular attendee for nearly 20 years and I went to my first Country Thunder in 2005. With tickets costing just $99 a year in advance, it's a great value.
We purchase a camp site mostly for parking, drinking our own beer, and eating our own food. We drive the 15-20 minutes to the family lake house after the final show each day and meander back to the festival in the late afternoon. It's a good way to experience the event without committing to being trapped there for 4-5 days. We get hot showers and sleep in a quiet setting.
This year was the muddiest ever. Usually there's mud, but this inhibited driving AND walking. Walking. Just getting around was an epic feat because the ground was so wet and slippery. It was like nothing I've ever experienced. Major acts this year were: Jason Aldean, Big & Rich, Keith Urban, Billy Currington, and Thomas Rhett.