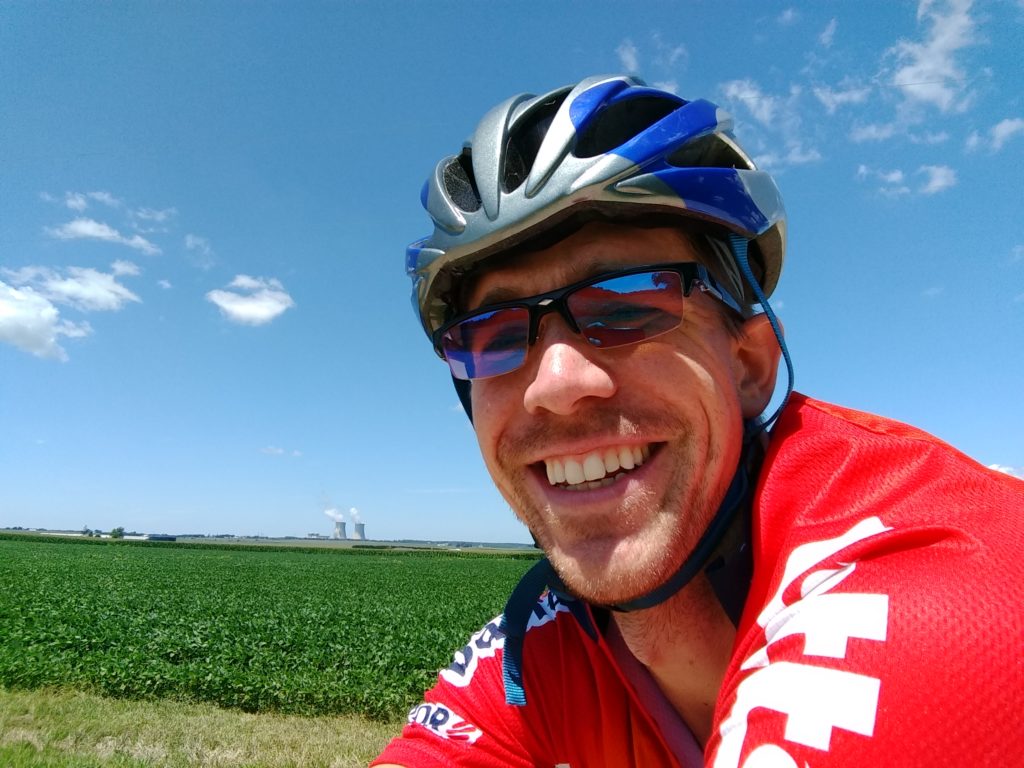 The summer after grad school and before starting my first job, I rode my bike about 25 miles every day. It added up to nearly 3,000 miles that summer. I rode only two times between 2009 and 2017 – totalling about 20 miles. A friend invited me to ride with him about a month ago and I got the bug again. Since then, I've accumulated nearly 500 miles and ridden over 100 miles for each of the last 3 weeks – this week will be 4 in a row!
It all started when I started during high school when Lance Armstrong was winning his 7 consecutive Tour de Frances. My friends and I would get up really early to watch the races live. We never rode at that time, but it planted a seed.
In college as a basketball player part of the pre-season training regimen was to ride a stationary bike for 35-60 minutes. I loved the feeling it gave my legs and could only imagine the freedom of flying down the road outside. When I quit basketball and transferred back home, I bought a middle-of-the-road road bike to stay in shape. I probably rode a couple hundred miles a summer for the first few years.
There's nothing quite like the feeling of riding at 20mph down a country road for miles at a time. It's a great way to burn calories. It can be done with friends of varying skill levels by changing gears or slowing down. I rode over the weekend with my out-of-shape brother for 12 miles. I left him in the dust in a couple spots and enjoyed the ability to chit-chat while exercising everywhere else.
I'm very glad to be back on the bike. This time, I'm not going to give it up. It's too much fun! Get on the road with me!