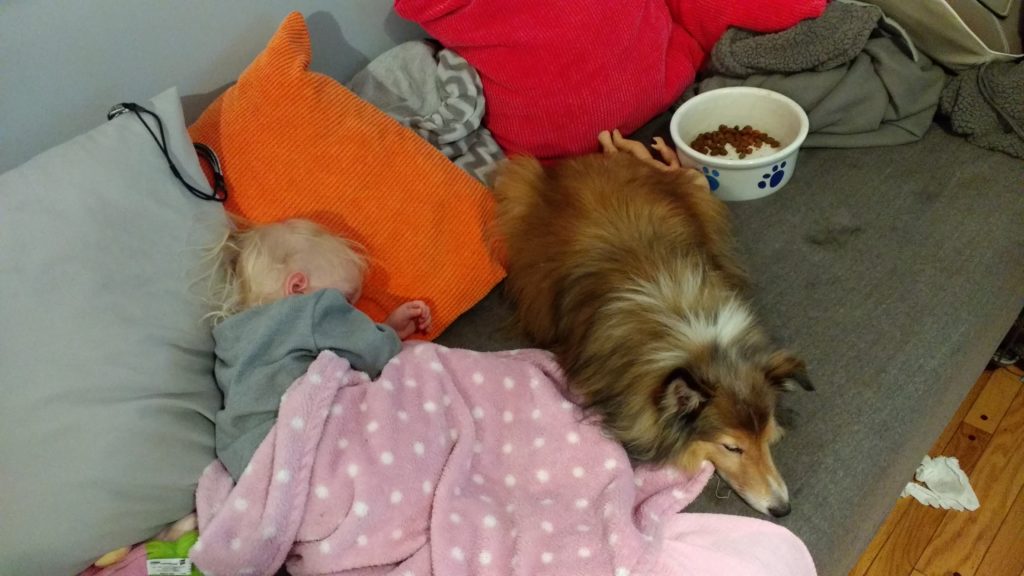 Back in June, Adelaide had a febrile seizure. It was one of the scariest days of my life. Sadly, she had another febrile seizure over the weekend. She was sent home from daycare with a 101 temperature. We gave her some Tylenol and kept her full of liquids. Right before her next dose on Saturday morning, she had a 4-minute febrile seizure in Karissa's arms. I called 911. Adelaide foamed at the mouth and turned blue before the seizure ended. She hit 104.4 in the ER where they gave her a big dose of Tylenol. She was released about an hour after we arrived with a sub-100 temp. We continued to cycle Tylenol and Ibuprofen every 3 hours.
Febrile seizures are very scary. To see your child convulsing and unresponsive knowing the best thing you can do for them is nothing is downright miserable. The good news is that febrile seizures are somewhat common – occurring in ~5% of kids and having no long-term affect on intelligence or being a precursor to epilepsy.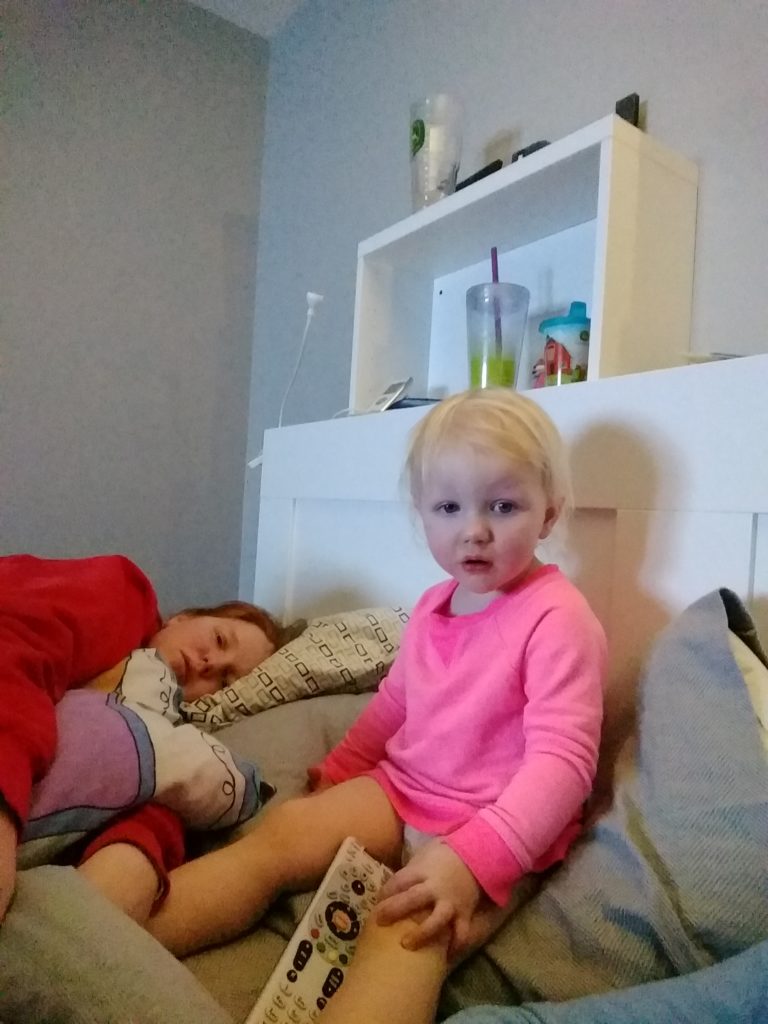 As promised, Adelaide is back to normal. Her energy was up and down on Sunday and she slept almost all day yesterday. Today, she woke up by grabbing my face and yelling "Da! Da! Da!" as happily and energetic as ever. She got out of bed and immediately started taking care of her dolls and feeding them breakfast. She wanted to get dressed and go to daycare today, so that's what we did.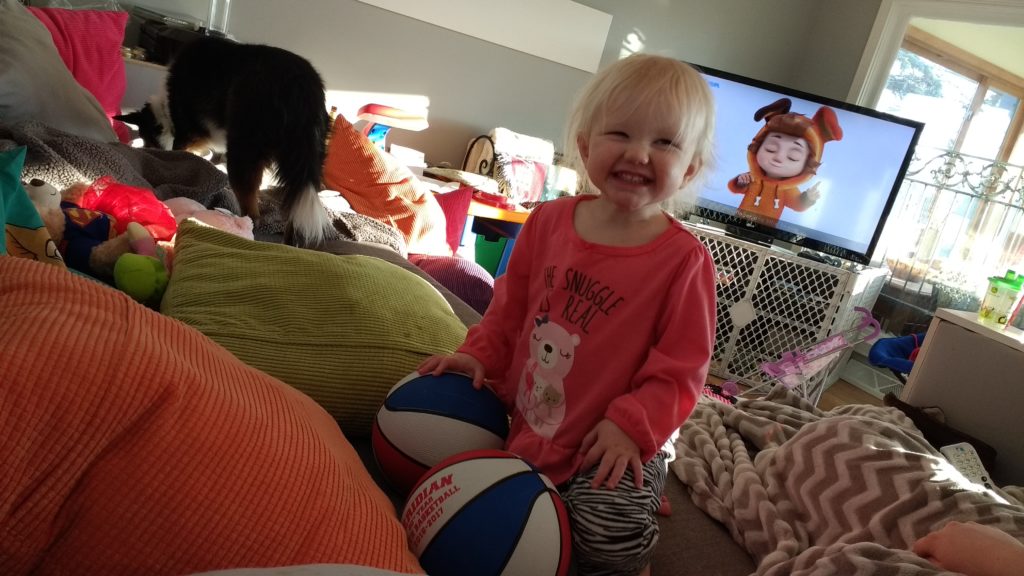 While she may be fine, Karissa and I may never sleep the same again. She twitches during her sleep and every twitch is a seizure to us right now. We have in our bed so we can monitor her and be ready to do anything we can to help her, just in case.