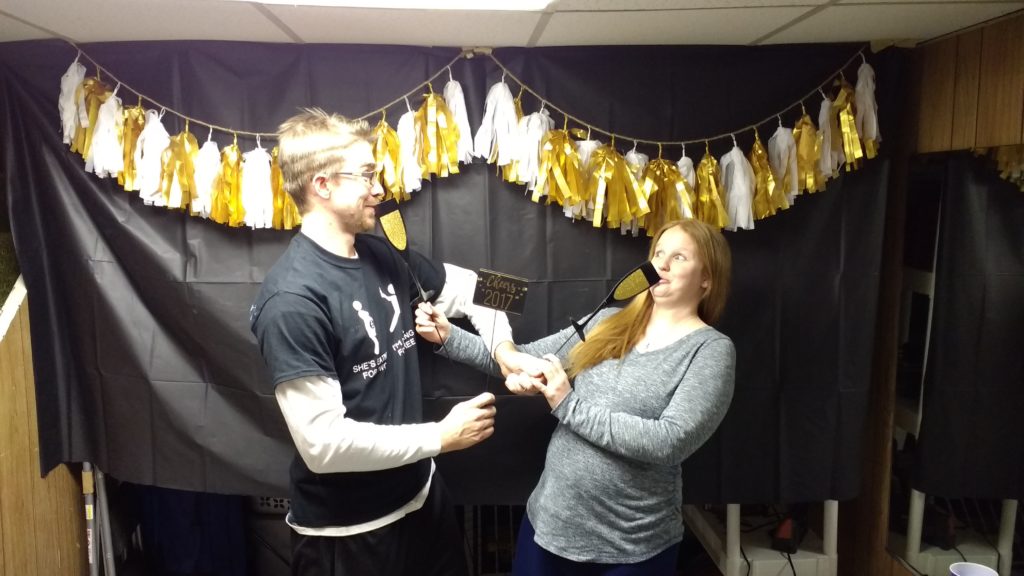 Happy New Year! It's 2017 now! 2016 was a great year for us. We had our first full calendar year as a family. We took a trip to Florida, twice to Myrtle Beach, tons of time at the family lake house, and time at home to boot. We had great years professionally.
2017 is going to be our best year yet. I'm no longer working. Karissa will get the rest of the year off after Baby Boy is born. We'll spend the summer at the lake house and figure out how we'll spend next winter. We're currently planning to buy a small RV and roam around the country, but spending a month or two in random warm cities is also on the table.
We rung in the New Year at a friend's house. There were about 20 people there. It was fairly low-key. Some Beer Olympics took place, though that was the extent of the activities. We wore sweatpants. It was wonderful.