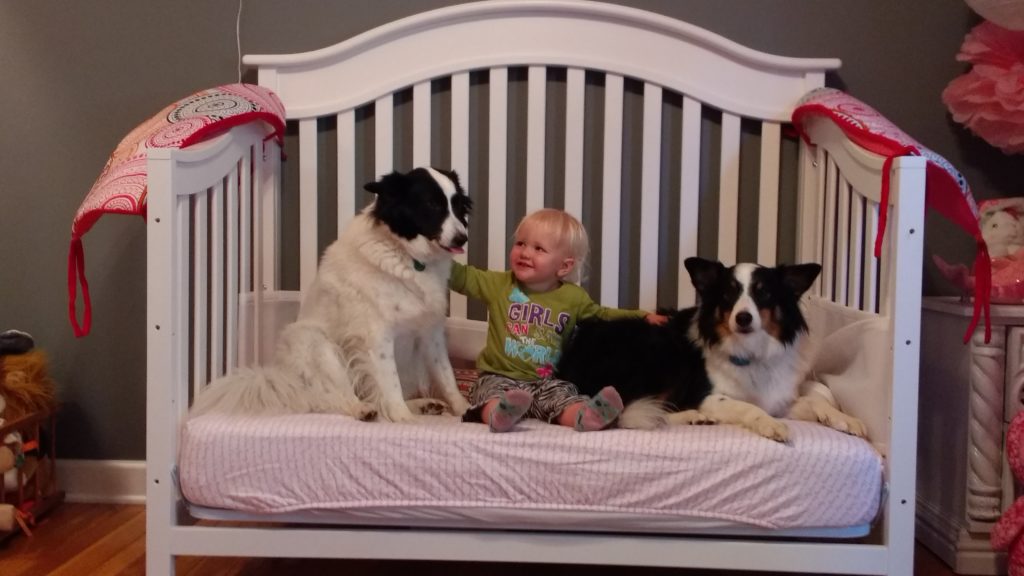 I walked in to get Adelaide out of her crib last week and she was hanging over the edge about to fall hard on the floor. That's when I knew it was time to transition from crib to toddler bed. It's safe to say that she loved it. The ability to climb in and out of her bed whenever she pleases – and letting her doggies in bed with her made her immeasurably happy.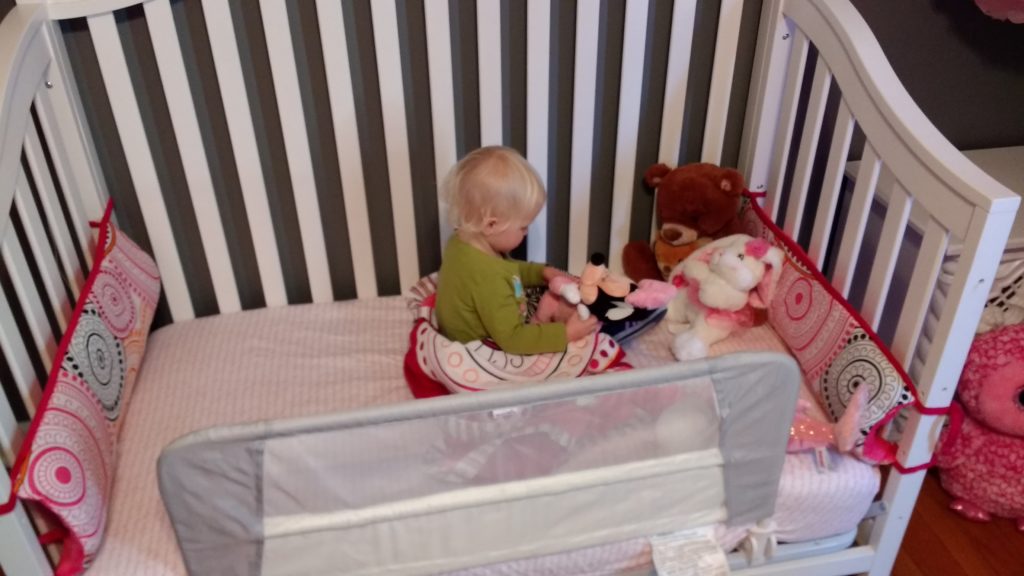 By the way, toddler beds provide lots of freedom. Adelaide can now wander the house all night. She surprised my mother-in-law in the middle of the night on the third night. Because she can open the doors, it's tough to keep her contained. We put a mattress in her room so we can ensure she stays in her bed until she falls asleep – and this is how that strategy is working.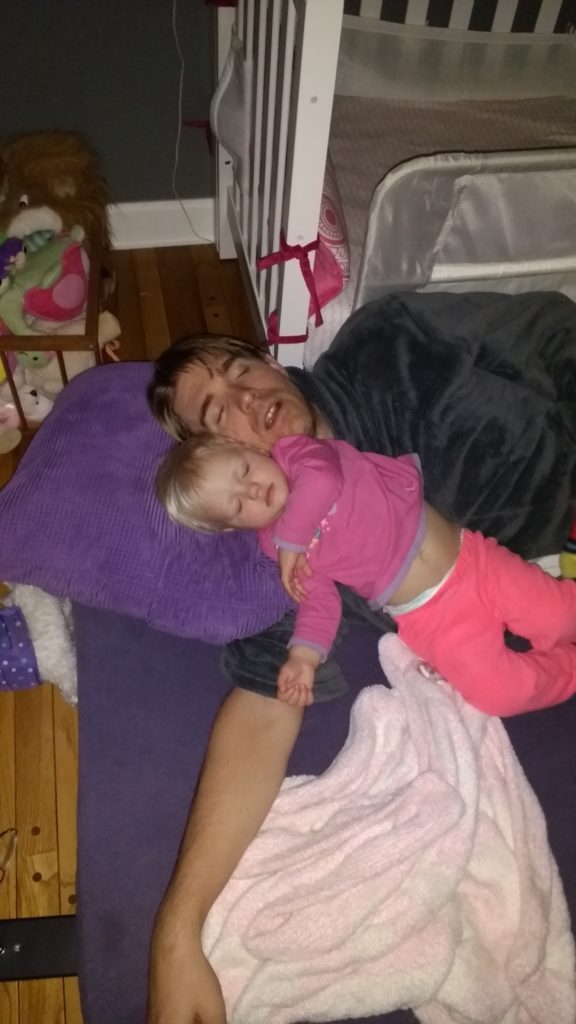 This is also the time of year that our local area hosts some fun fall/Halloween activities. The first is a pumpkin festival – where kids decorate pumpkins and submit them for judging. They sit in the town square for a week. There's a parade and carnival rides. Standard small-town stuff. Karissa won best pumpkin out of all submissions as a kid and made a pumpkin every year through age 18. Adelaide is 2 for 2 so far. She didn't win, but there still plenty of time ahead. The second activity our area hosts is trick-or-treating downtown. The stores give out candy to kids. The streets were packed, so the event was undoubtedly a success this year.