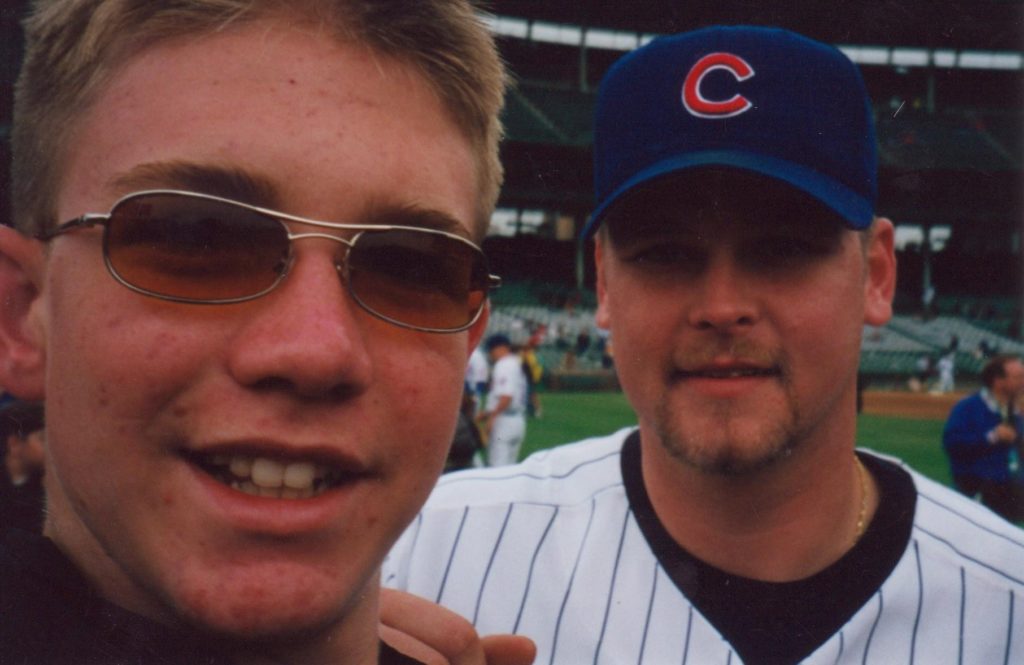 I've been a Cubs fan since 1998. That was Kerry Wood's rookie year. The year he struck out 20 batters in a game. Being a Nolan Ryan fan and fireballing pitcher myself (at least at that age), I couldn't help but love Kid K.
Anyhow, I've been through the ups and downs with the Cubs since then. Bartman in 2003. Jim Riggleman, Don Baylor, Dusty Baker, Sweet Lou Piniella, Dale Sveum, Rick Renteria, and now Joe Maddon.
It's unbelievable that the Cubs have made it back to the World Series. The energy in Chicago is palpable, even on TV. But I can still feel that sense in our collective Cubs' fan minds that there's a moment waiting when everything will turn. We expect a curse.
The good news is that this year's team doesn't think like the fans. They are winners. And the Grand Slam by Miguel Montero in Game 1 of the NLCS is proof.
So I'm going to be rooting hard for the Cubs. And ignoring that feeling deep down that there's a curse waiting on the next pitch.
Go Cubs Go