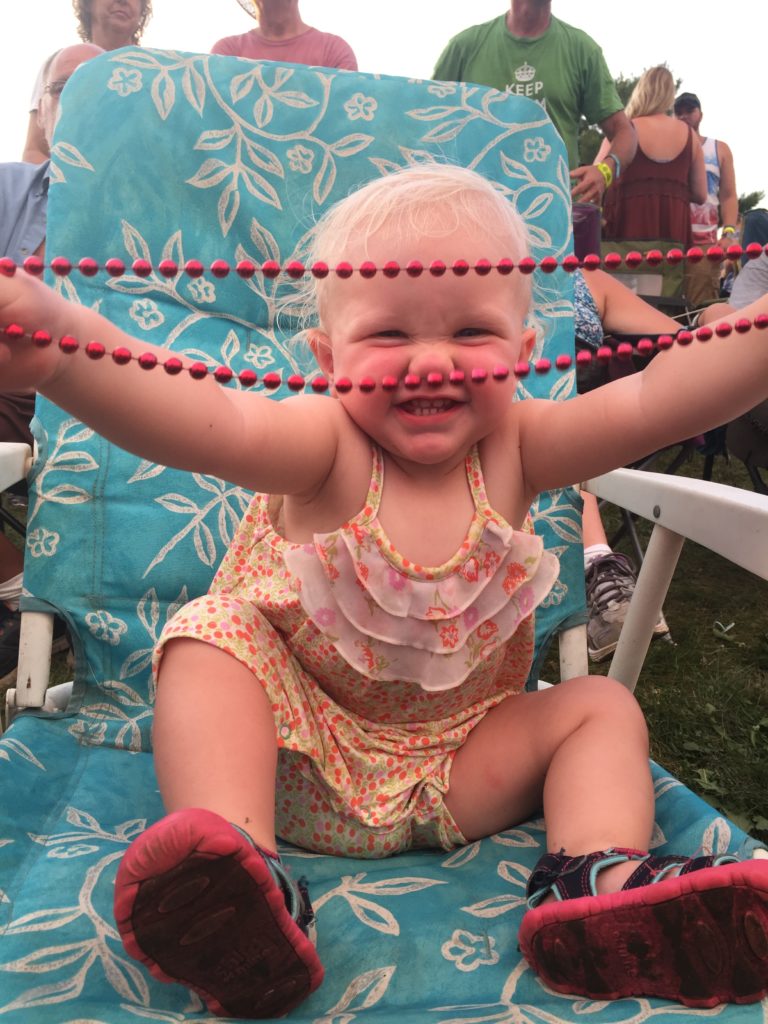 Happy 17 month birthday to our helpful baby girl. This month you re-embraced "cheesy face", continued to love dogs (and cats), dancing, walking with Lickity, playing in the water, and bike rides. We have more fun with you every single day. We love you.
Our helpful girl at the grocery store.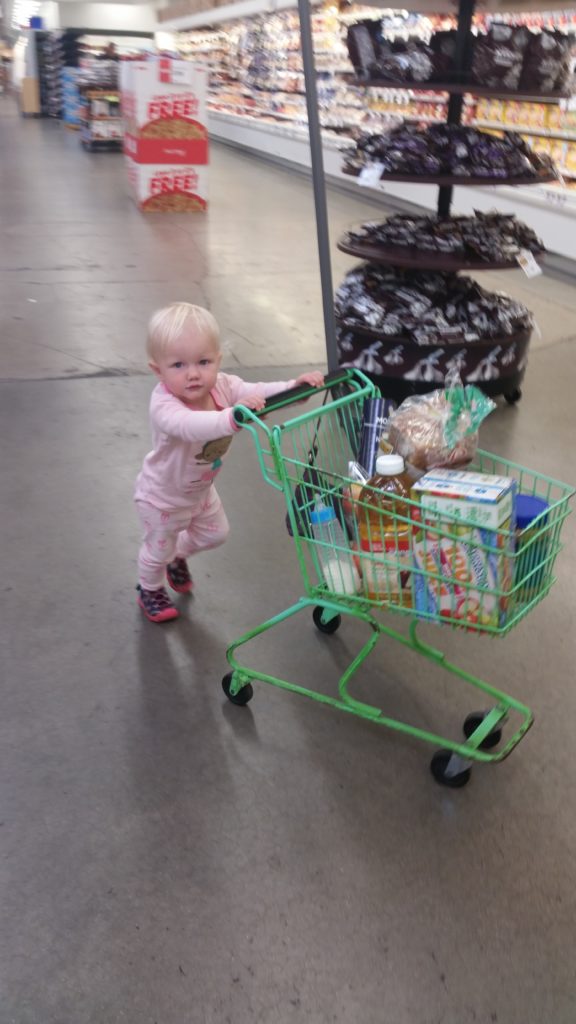 Helping change the channel.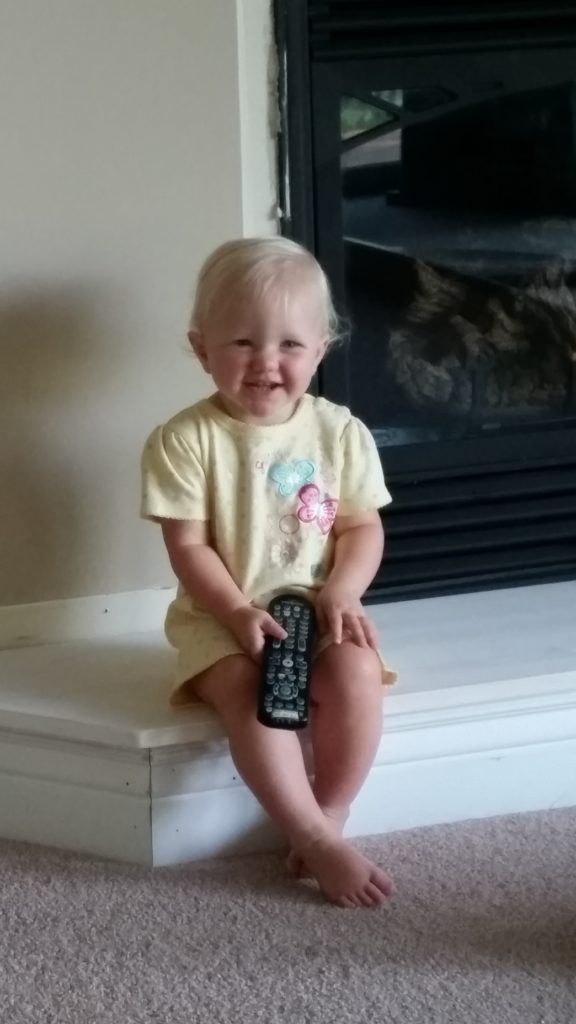 Enjoying her 2nd year at an annual music festival.
Walking around with Dad and Uncle Scott.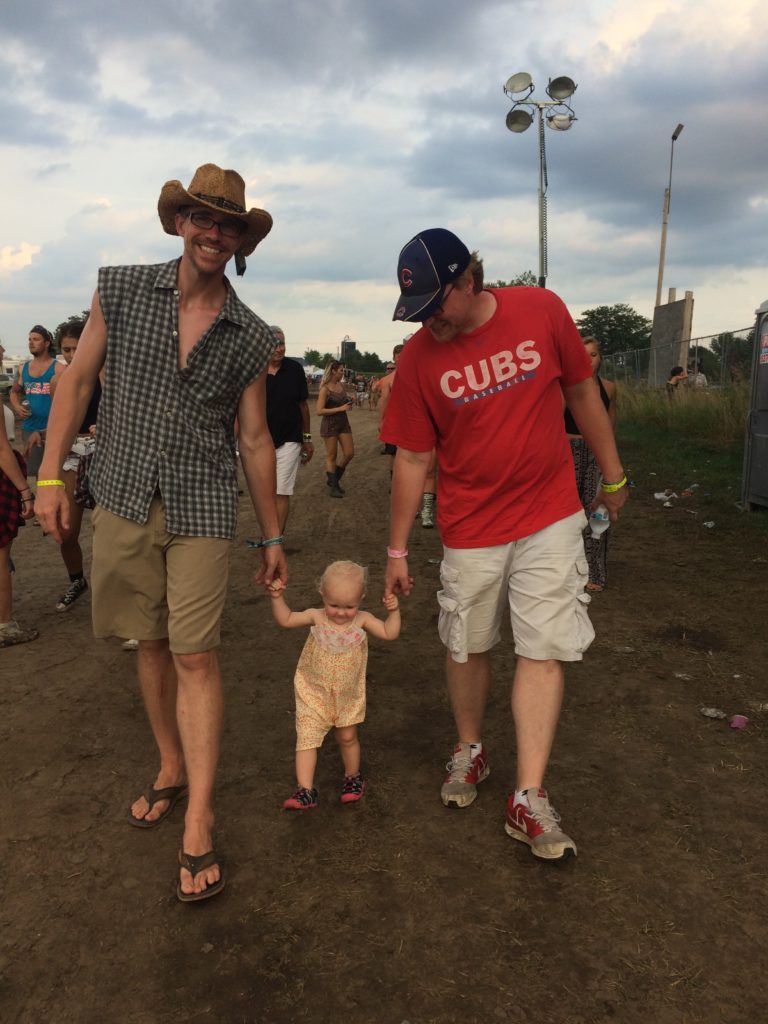 Cowgirl making cheesy face.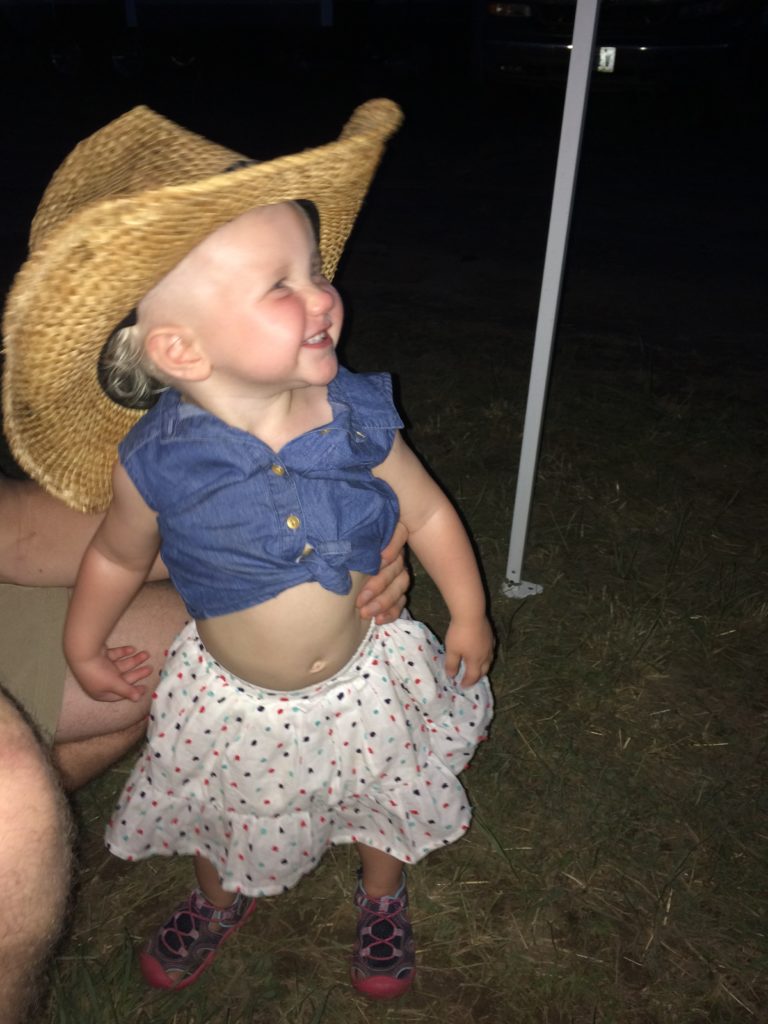 Cheesy face!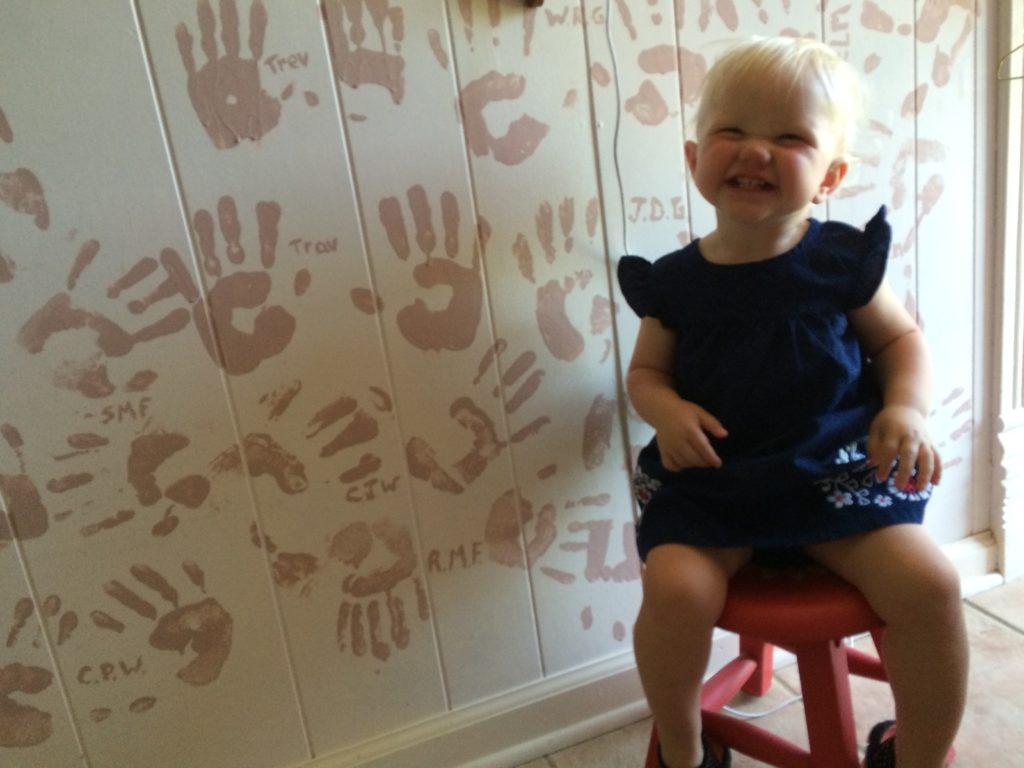 Cheesy face playing pool. Notice the note on the table : "No one under 14 allowed to use the pool table." We were thankful she was 16 at the time!